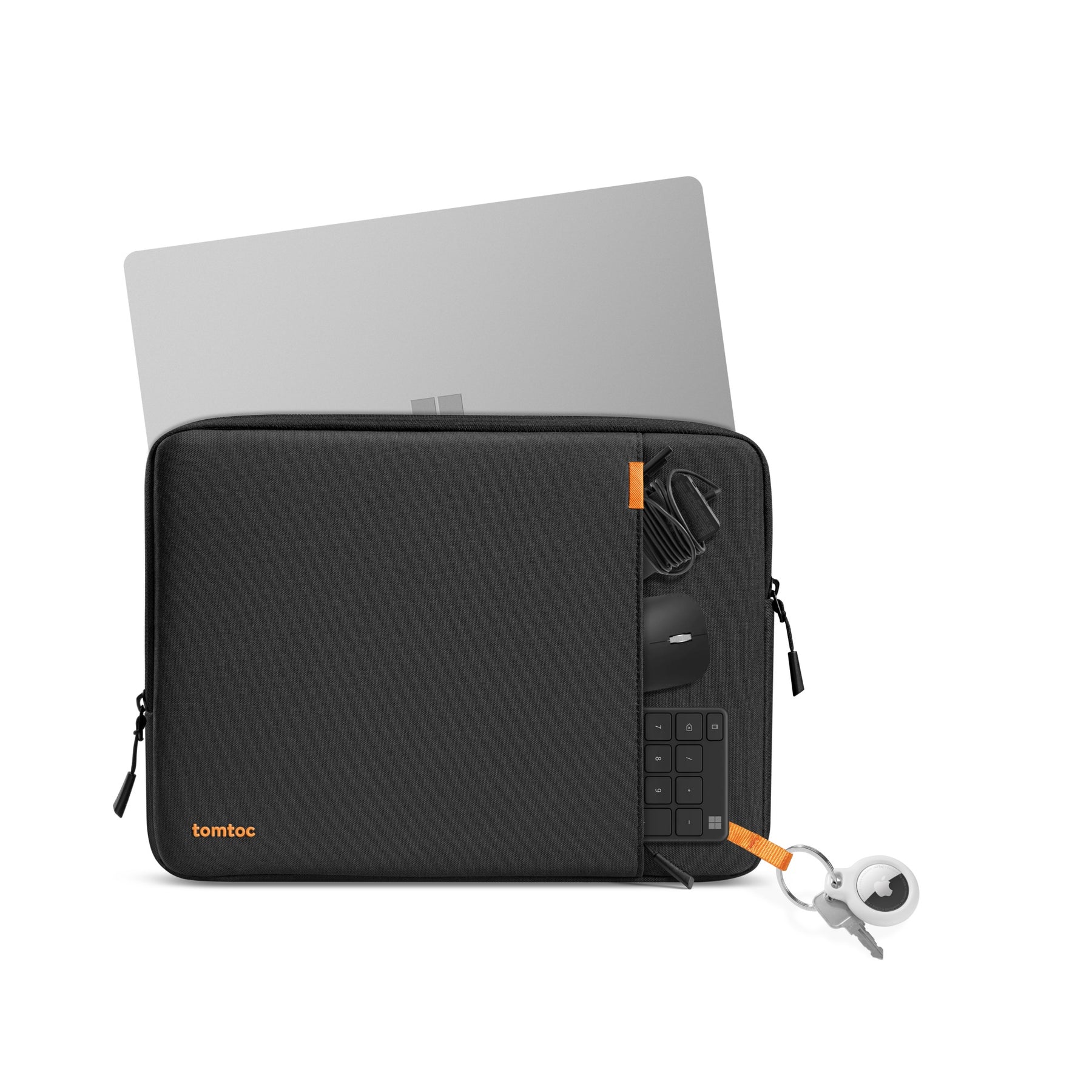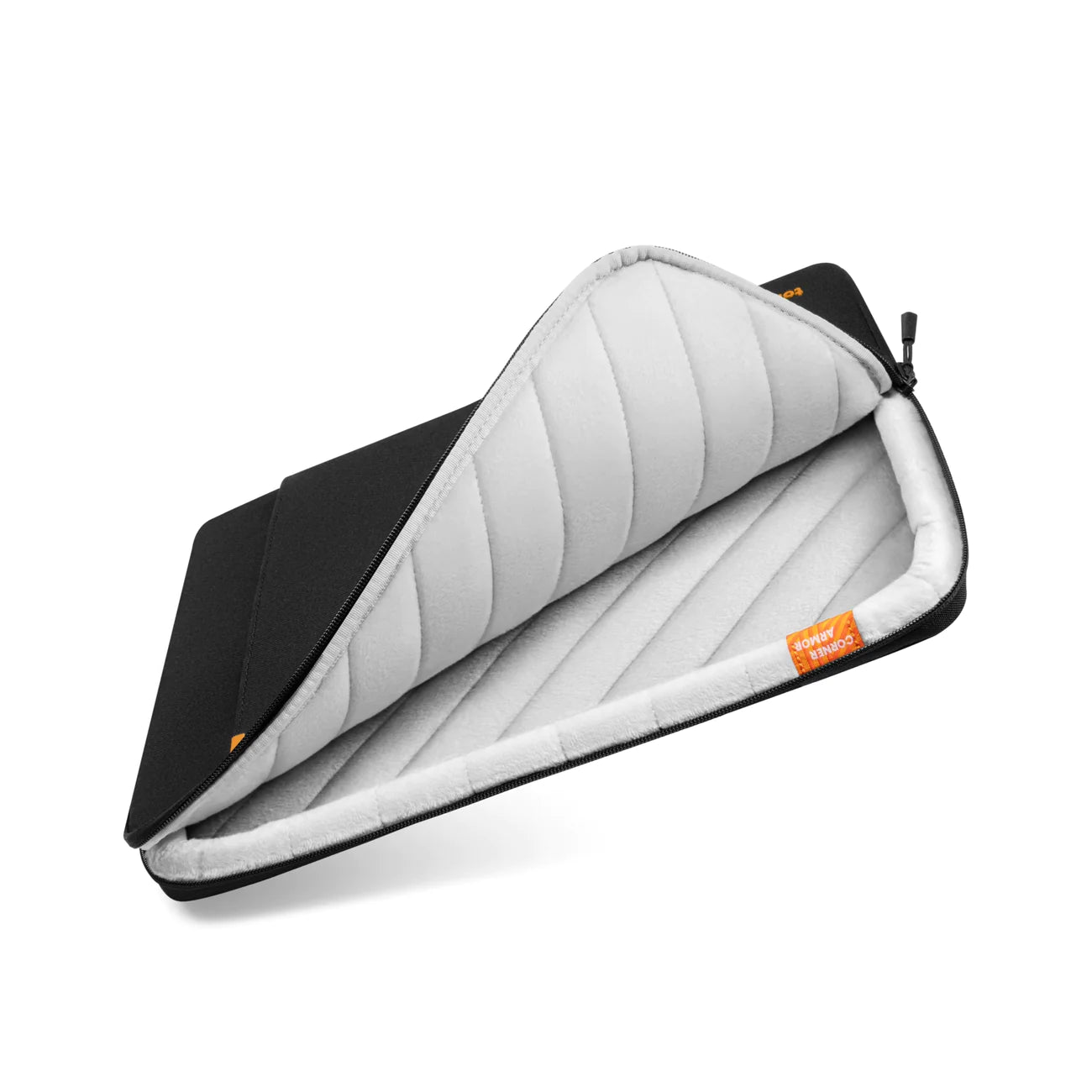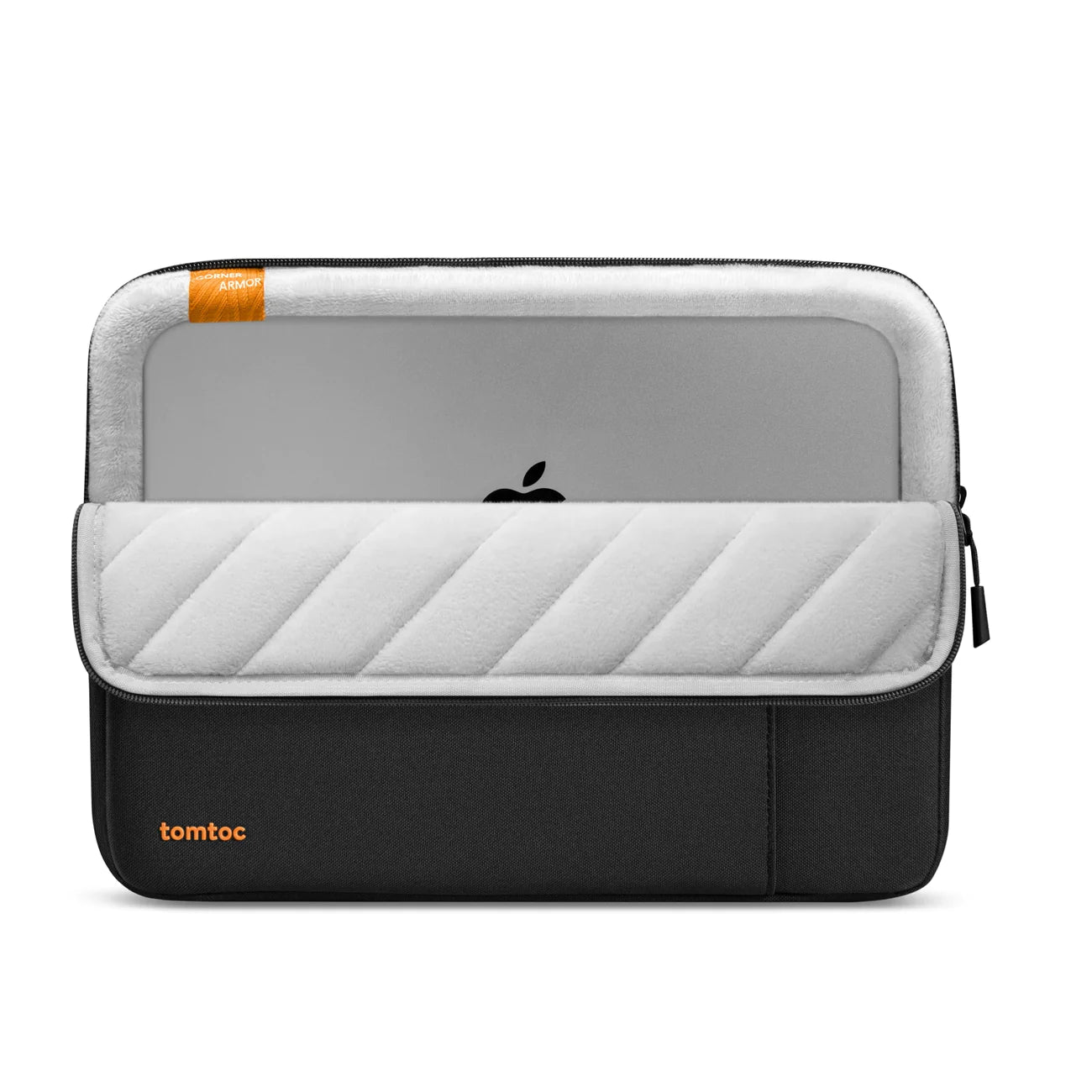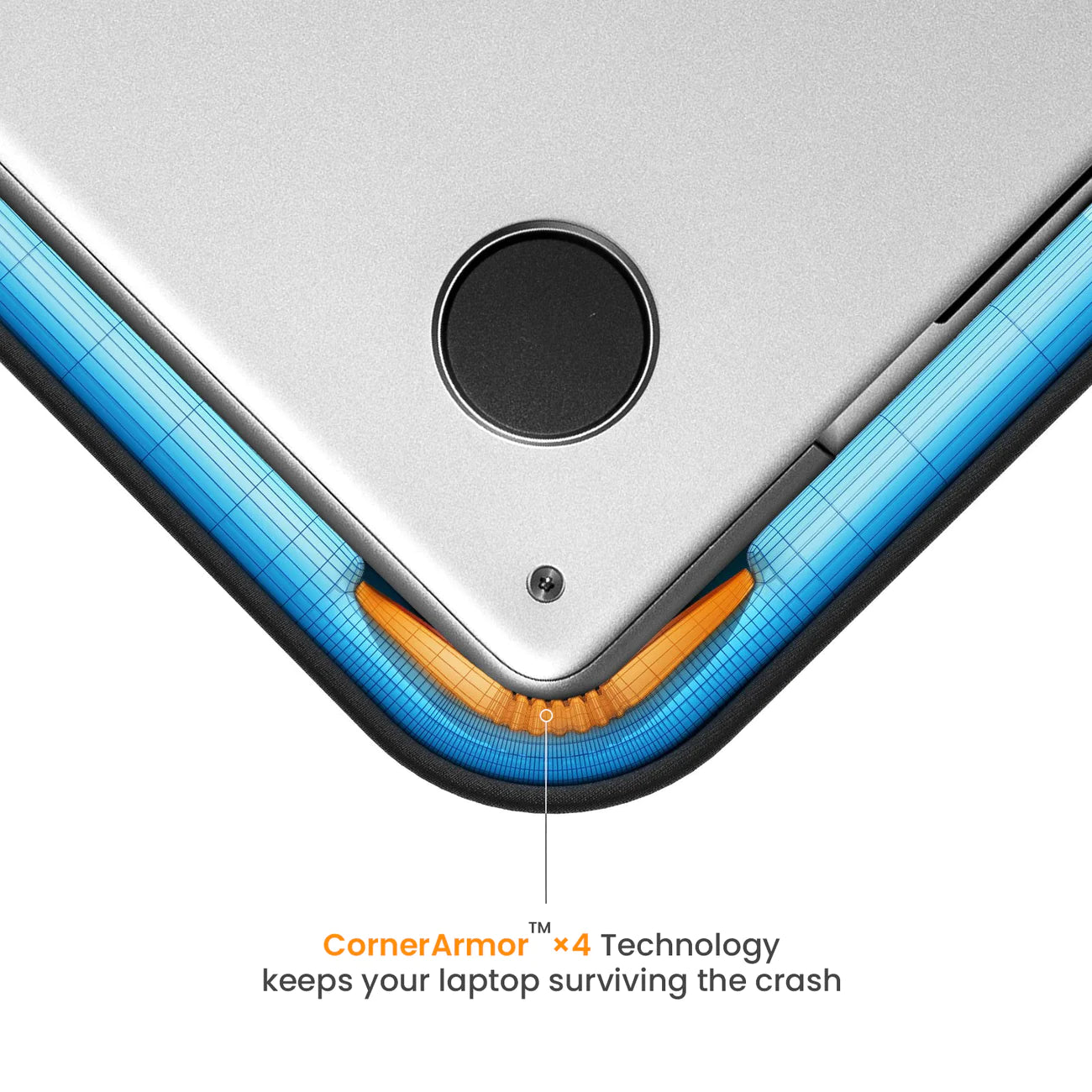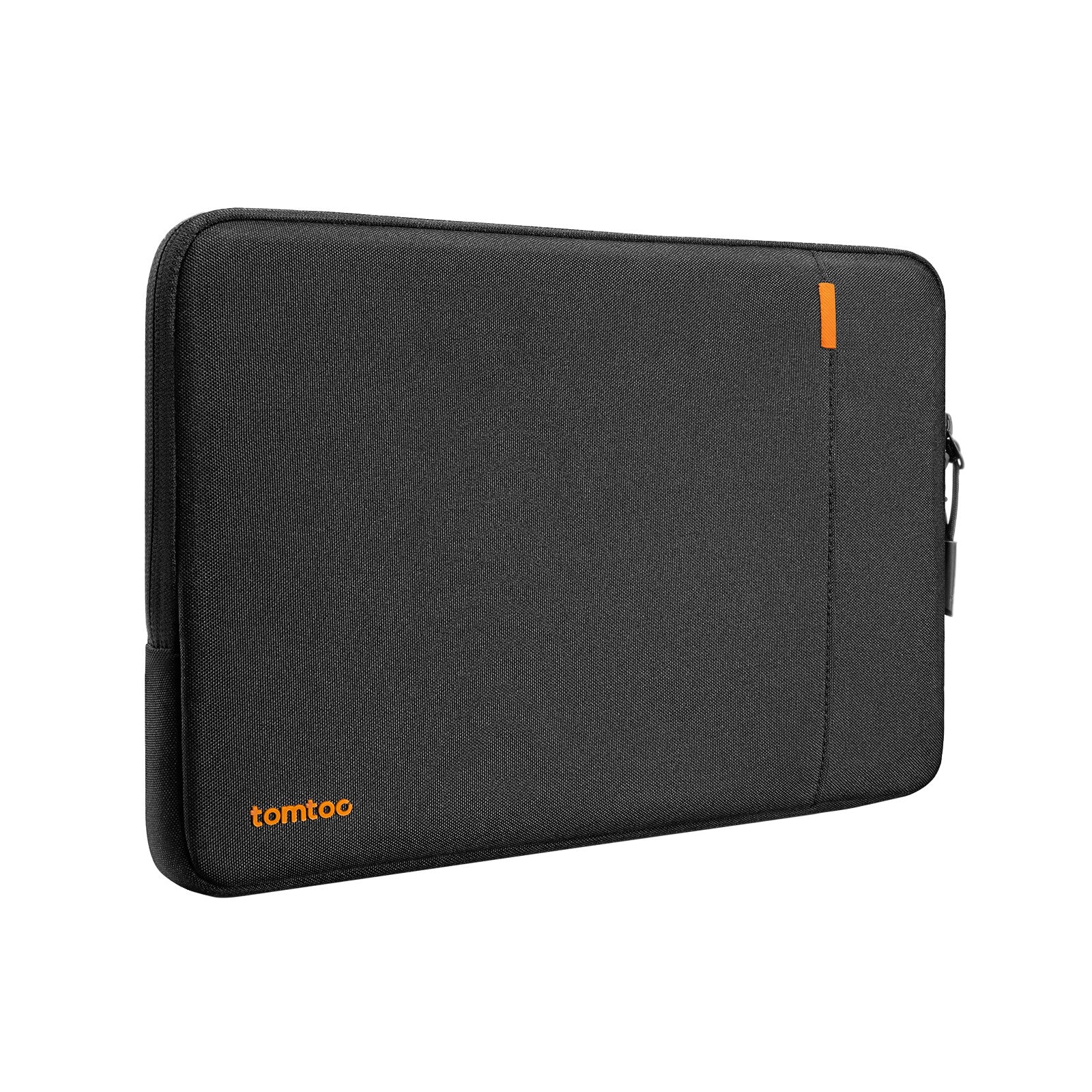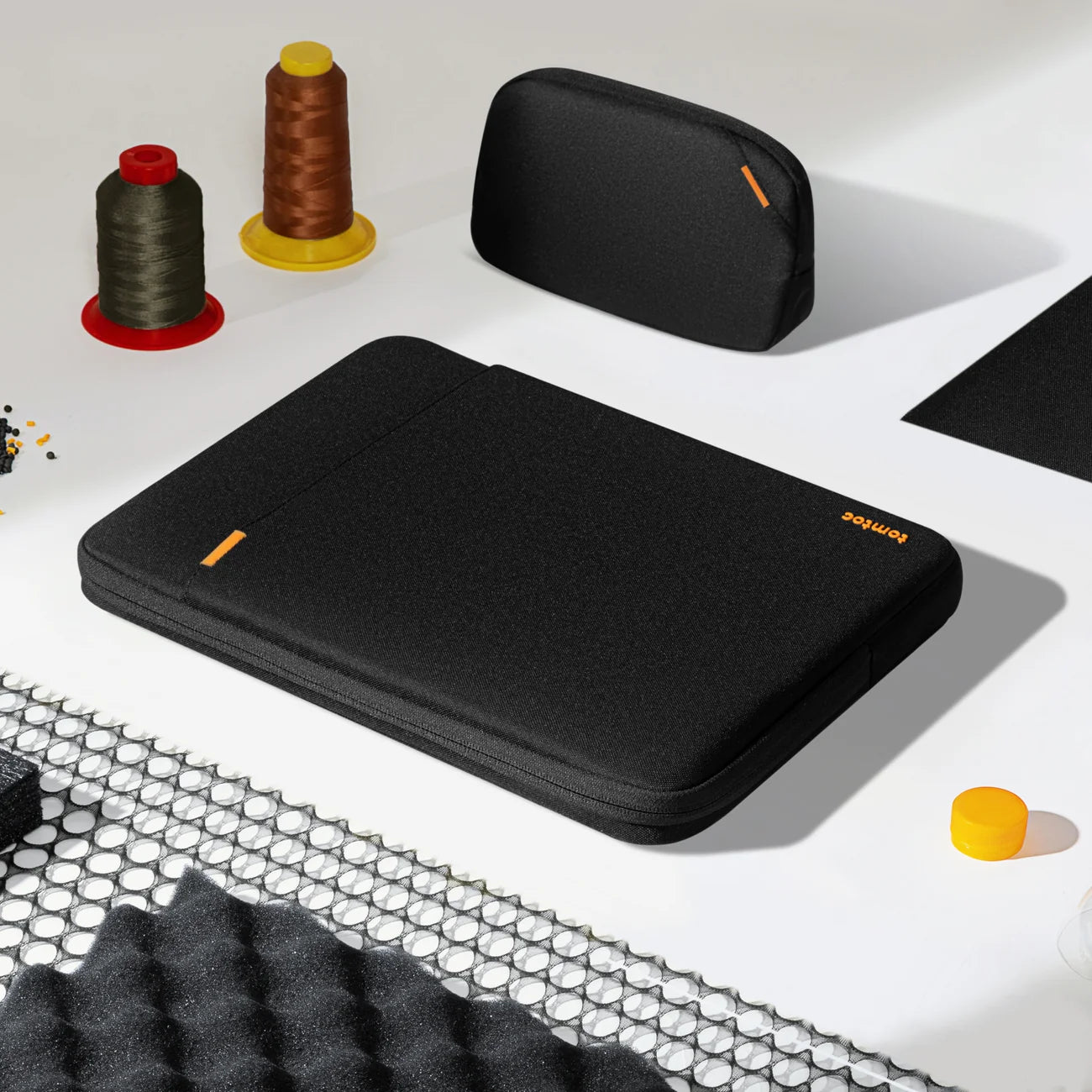 Defender-A13 Laptop Sleeve for Dell XPS 15-inch
Laptop is expensive, make sure you tap into the sleek, innovative and trendy sleeve designed to deliver maximum protection. Protecting your laptop from damage will not only ensure a long lifetime, but it will keep your data secure.

A unique, patented CornerArmor design provides 360° padded protection.

Convenient Storage Design.
Specially designed to beautifully complement the professional look of laptop.
Innovative New Recycled Fabrics.
Leading brand suppliers.YKK zipper.

Slim and Compact design.
Powerful Protection
A unique, patented CornerArmor design provides 360° padded protection. This ensures that your device is protected from every angle, and each 'pressure point' that could internally damage your computer has been properly secured.

Innovative New Recycled Fabrics

In effort to support environmental protection, we created this sleeve with durable recycled fabric, that is 100% Post-Consumer material made from PET plastic bottles. We are committed to providing daily protection for your laptop while also being environmentally friendly, using repurposed plastic into everyday products that benefit you and our planet.
Slim and Compact design

With a slim lightweight structure, making it easy to stow in your bag or backpack and bring your laptop along for your journey.
Compatibility
Internal Dimensions - 14.06" x 9.7" x 0.66"
External Dimensions - 15" x 10.1" x 1.1"
Make the sleeve perfect compatible with
15 inch Dell XPS 15 Laptop
Also Fits
14" HP EliteBook
14" HP Stream Laptop
THE NEW RAZER BLADE 15 2018-2021
And more 14 inch Laptops Chromebooks
What's in the Box
1 x 14-15 Inch Laptop Sleeve
At present, tomtoc official store only supports shipment to the U.S.We have not opened logistics channels in other countries. We are committed to enabling customers in more countries to experience our products. Stay tuned!
Ship Out Time:
24-72 hours
Delivery Time:
Free Delivery: 3-7 days
Standard Delivery: 3-5 business days
Urgent Delivery: 1-2 business days
NOTE:
*Shipping times may vary depending on the item.
*Due to the coronavirus situation, delivery times may be delayed by 1-7 days in certain areas.
*For further information, please visit our shipping policy page
30-DAY RETURN
Should you purchase or receive a non-customized item directly from tomtoc.com, it is eligible for return within 30 days from the date of purchase. Kindly ensure that the item is in impeccable condition for resale.
Please note:
*For more details, kindly refer to our our Return & Exchange Page