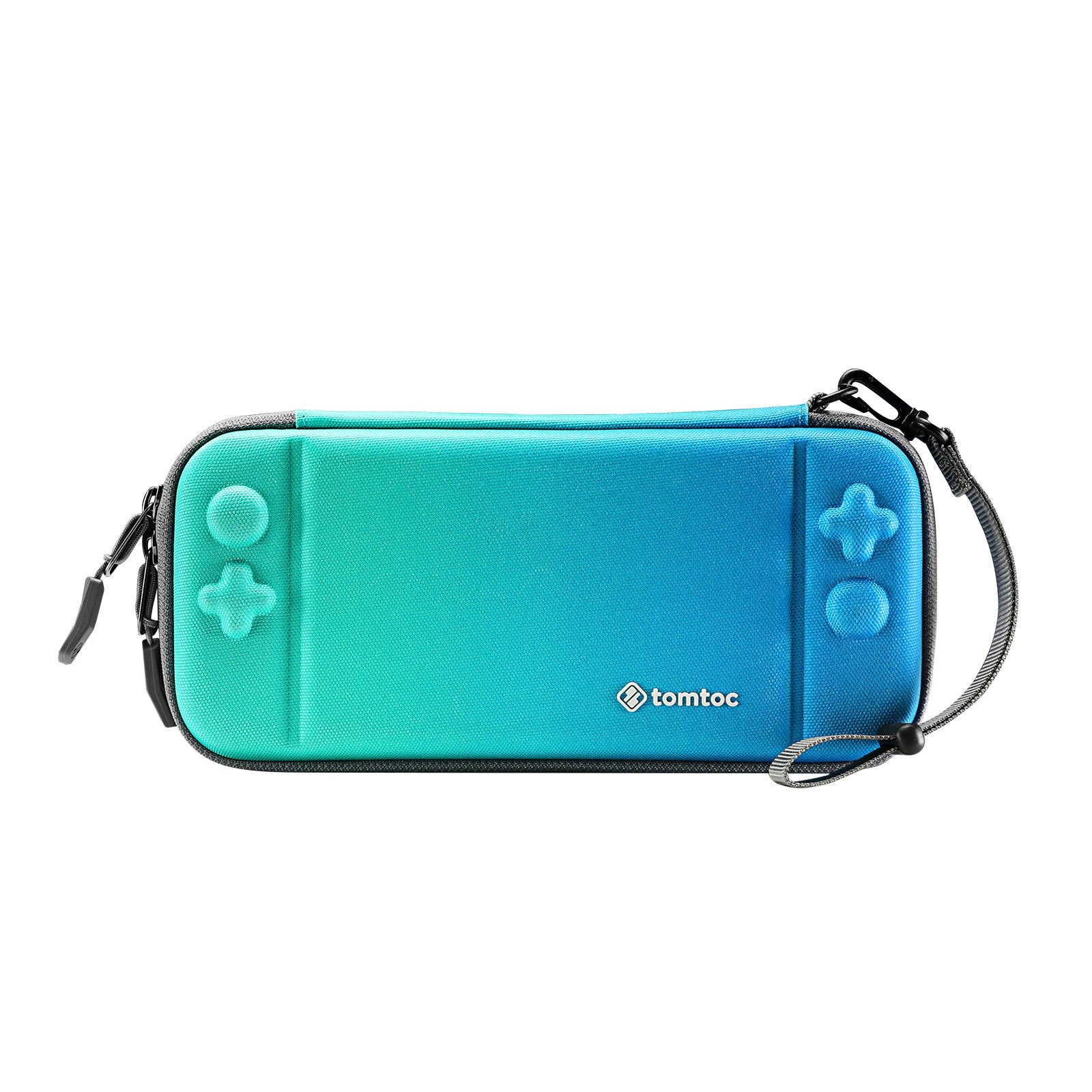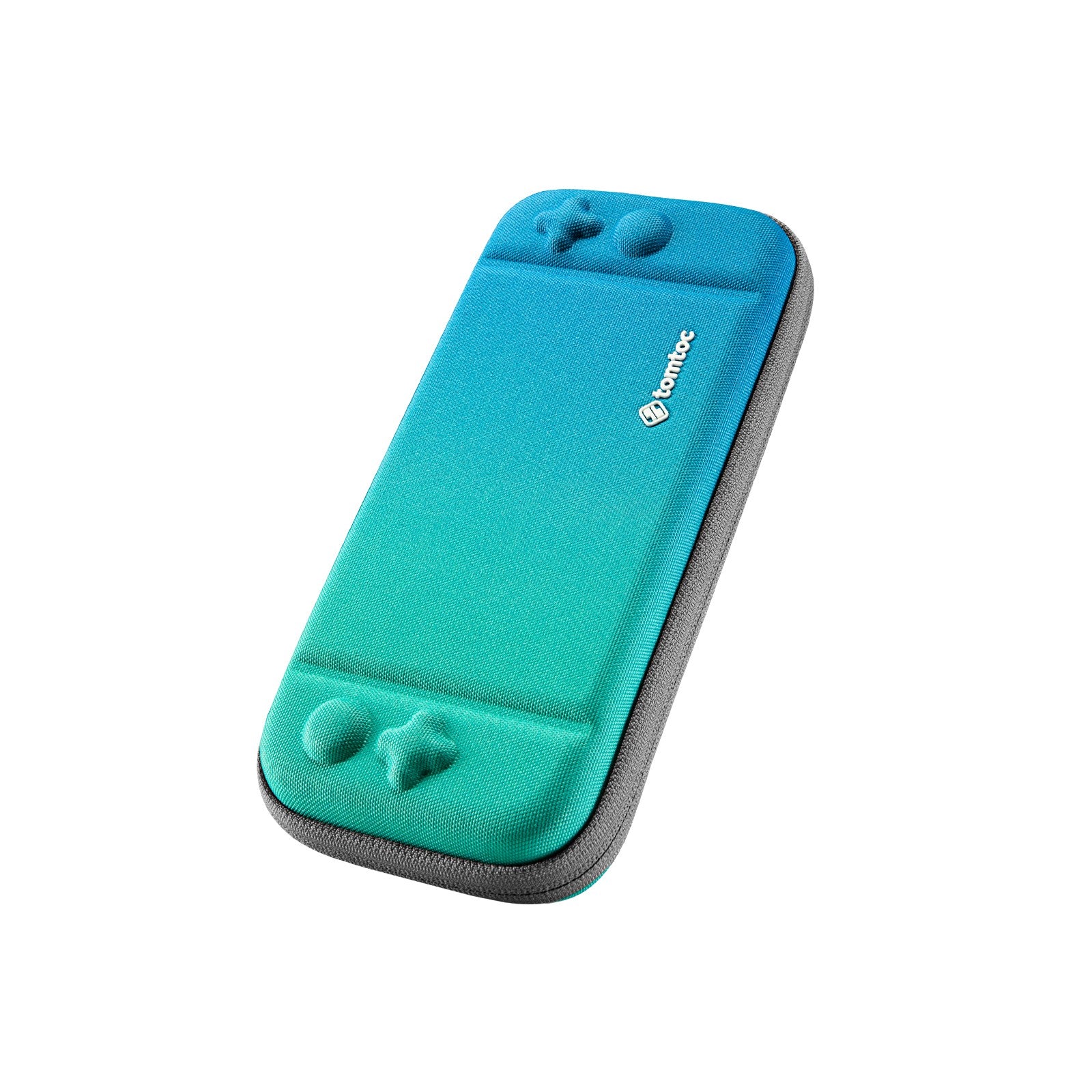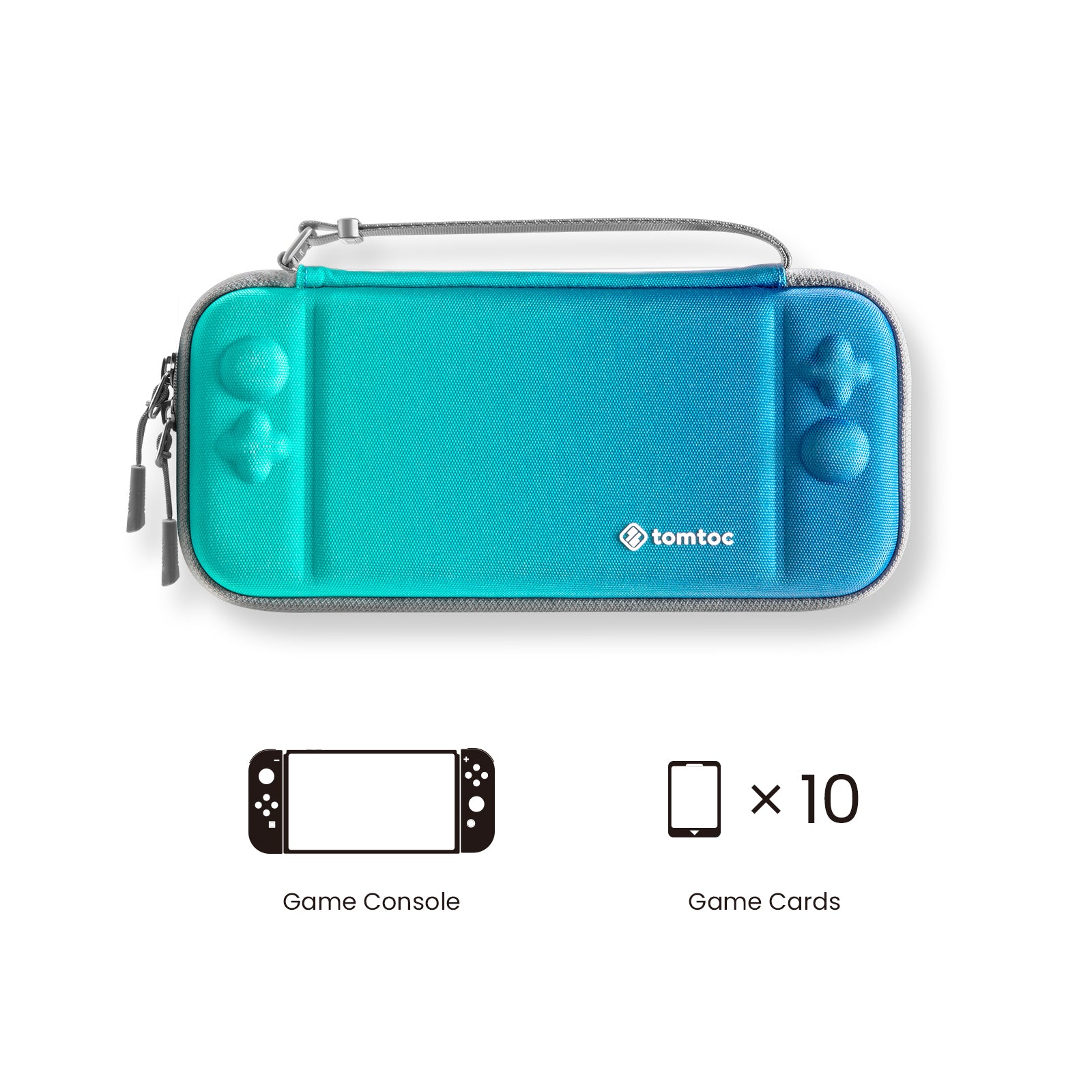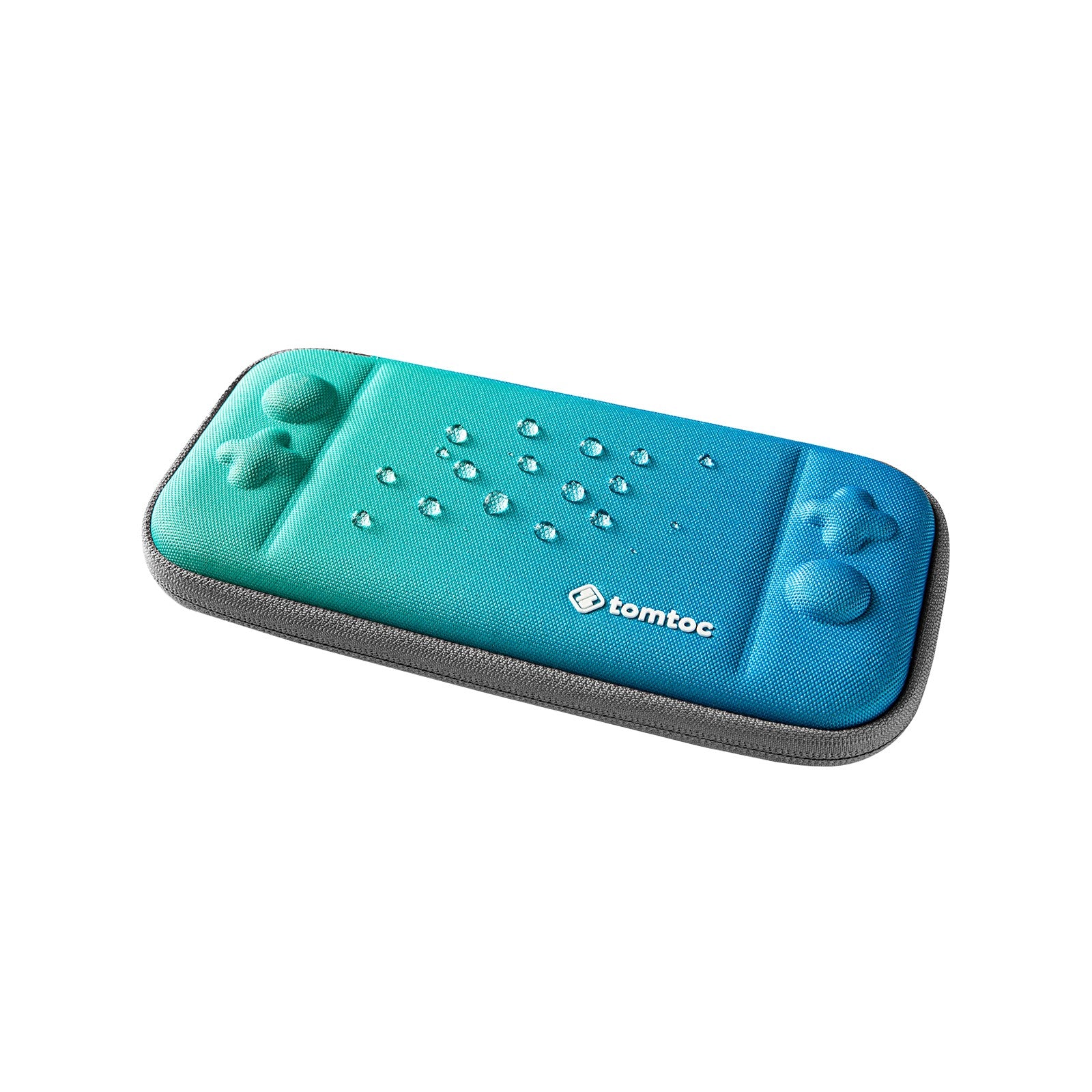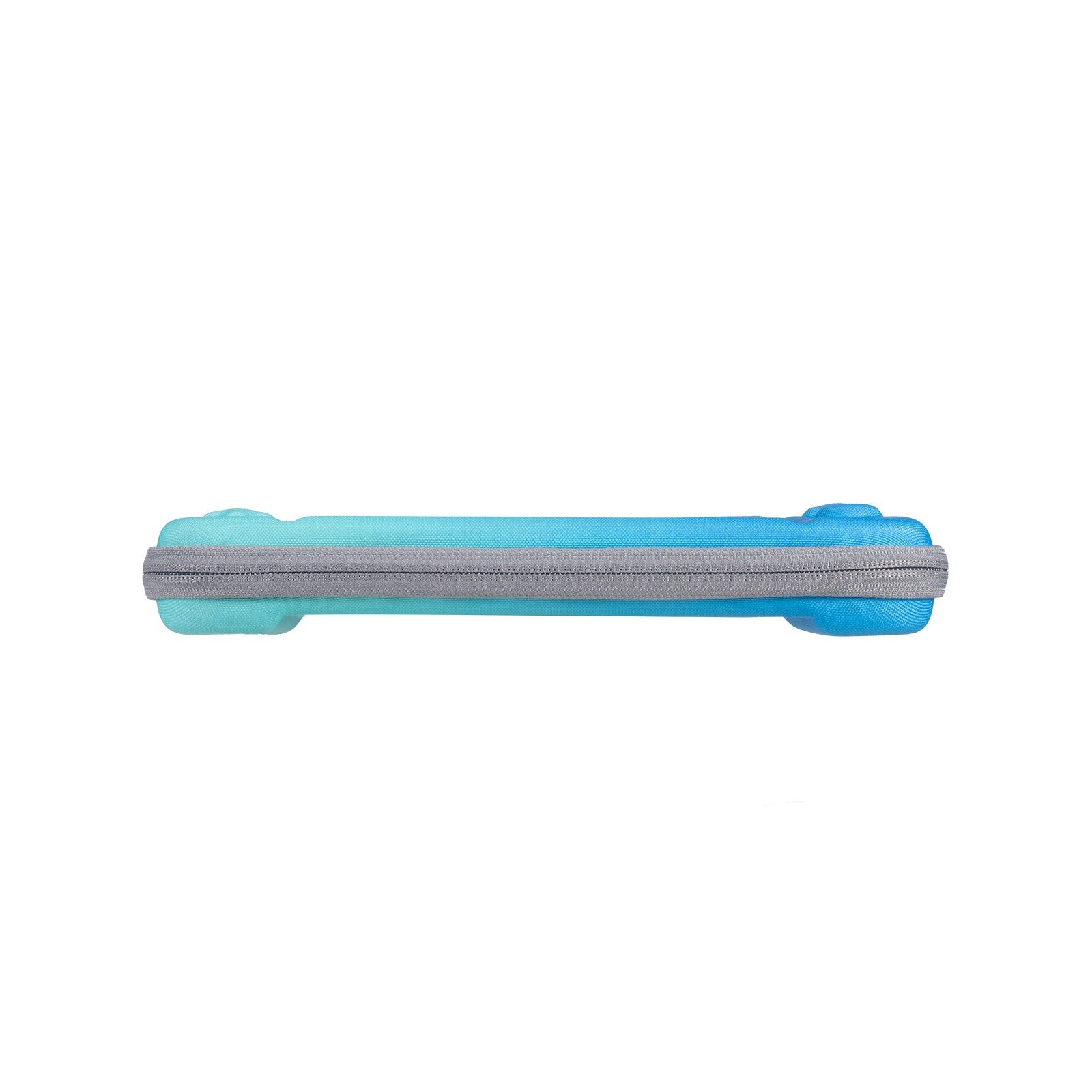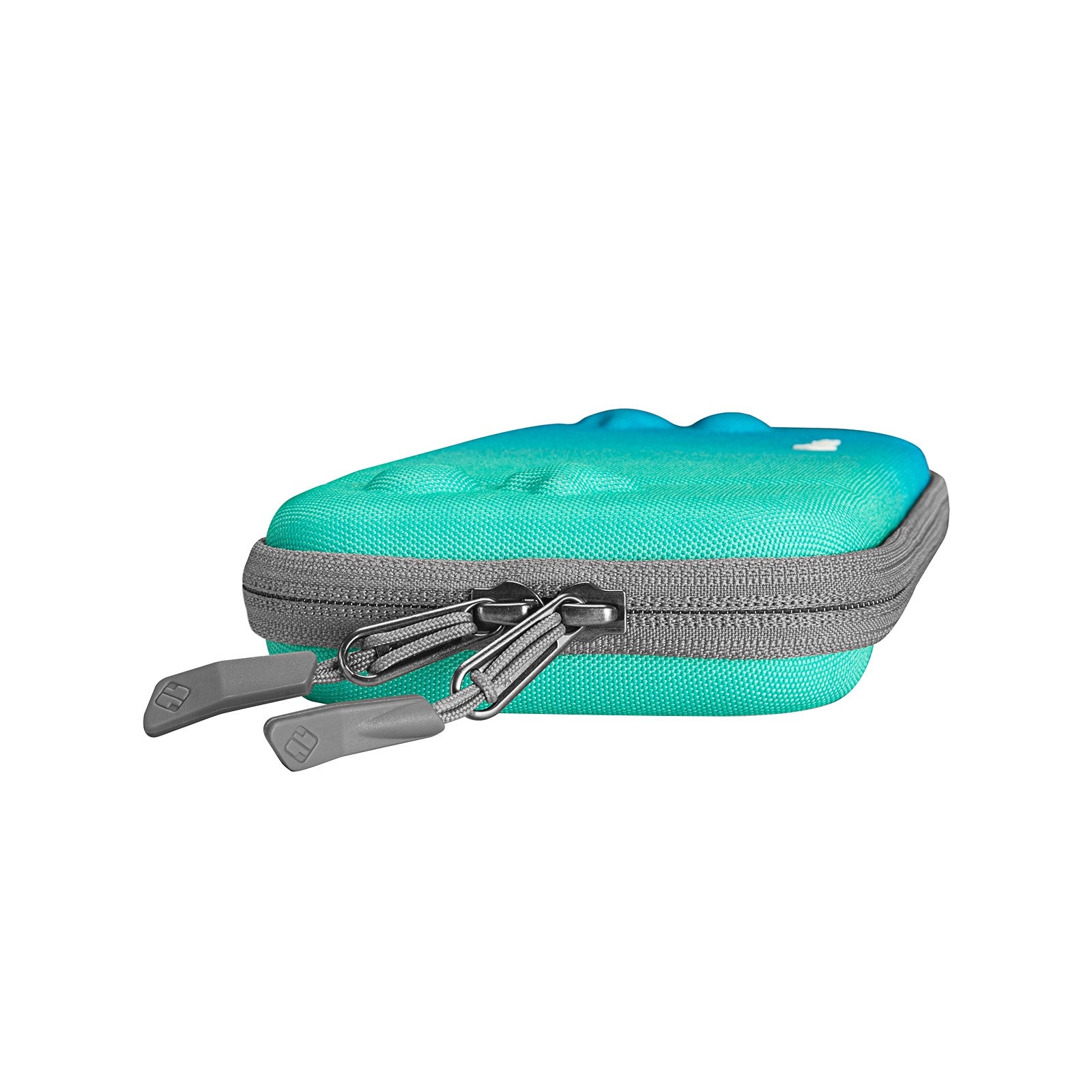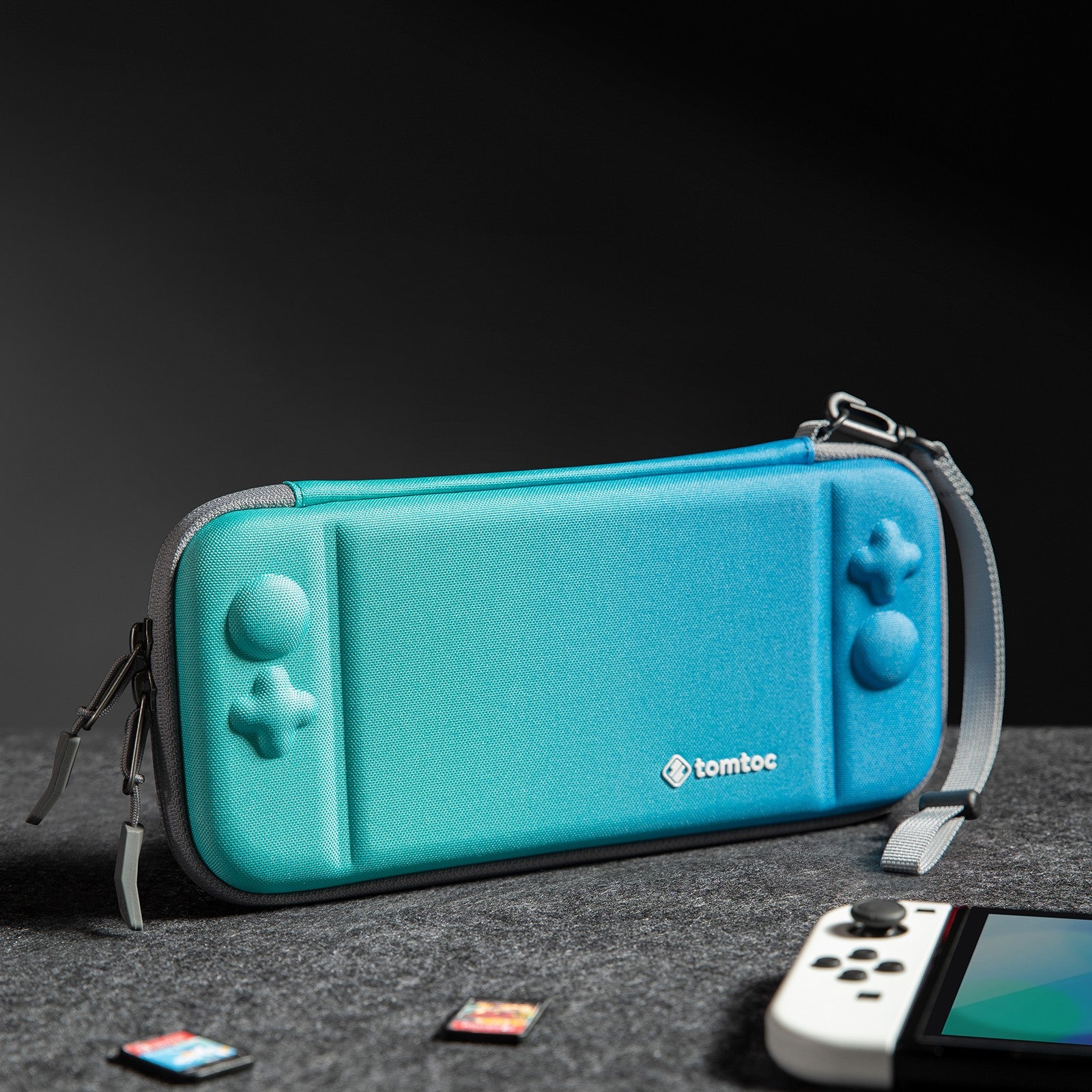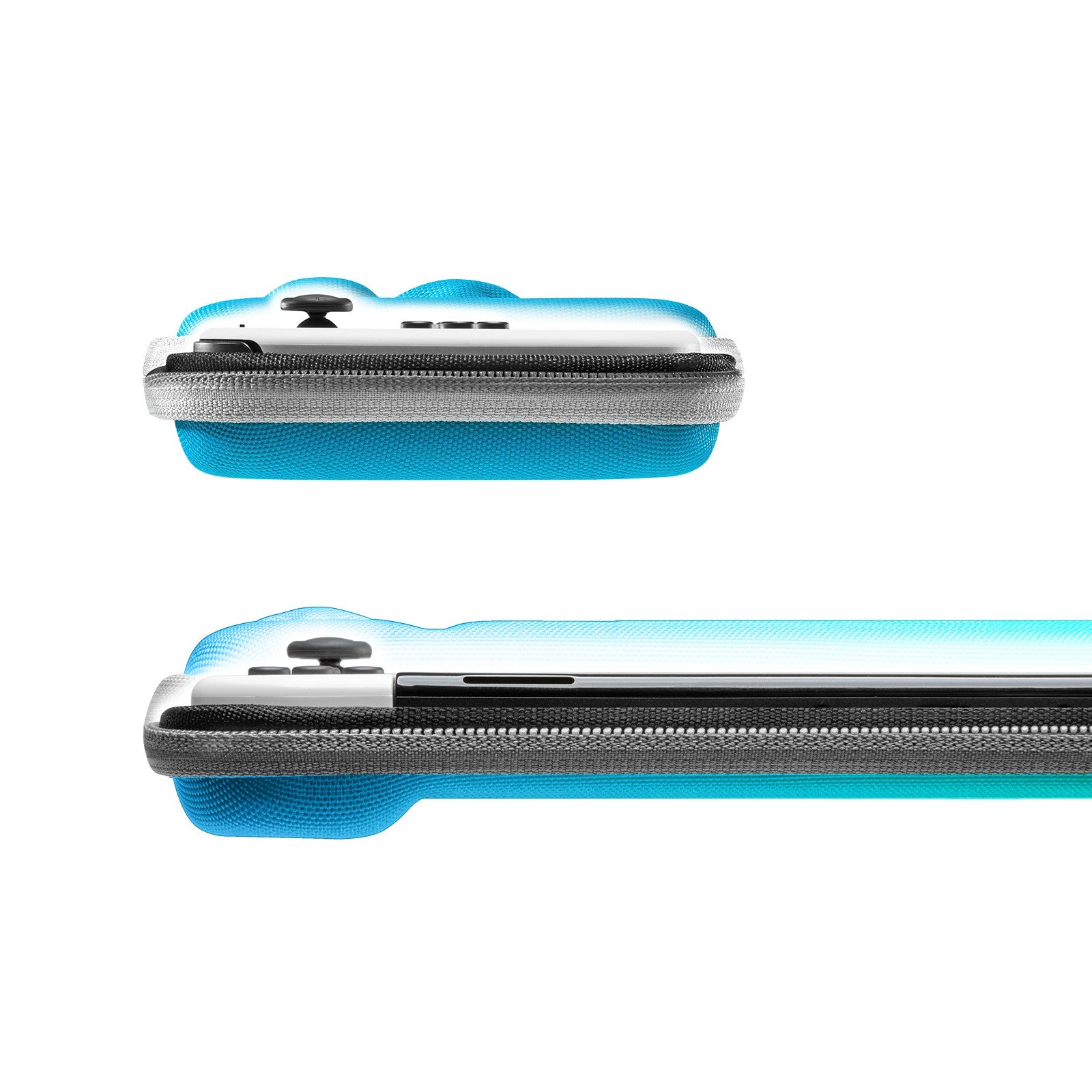 FancyCase-G05 NS Slim Case | Ocean Blue
tomtoc Switch Case for NS OLED Model, with 10 Game Cartridges, Protective Switch Carry Case for Travel, with Original Patent and Military Level Protection.

Joystick Protection

Military Level Protection.
YKK Zipper & Water-repellent Surface.

The Thinnest Ever.
Joystick Protection
The exact position of the stick holes design ensures the OLED-Model can be placed horizontally perfectly into the case while giving the sticks a ten out of ten protection from being pressed or malfunctioned. This is how we manage to keep the balance between slimness and protection.

Military Level Protection

Keeping your OLED protected is incredibly important, which is why this case has undergone strict military drop testing. The case keeps your device safe and secure, making sure you can experience the most of your OLED.
YKK Zipper & Water-repellent Surface

The case incorporates a premium-quality YKK zipper and pulling head to further protect your device and ensure a smooth, reliable action every time you open or close it.
The surface is water-repellent and uses a PU material that is not easily scratched.
tomtoc Slim Case for NS OLED Model

Even with your NS OLED Model inside the case, the thickness is only 3cm, making it very easy and convenient to carry around. Infusing simplicity and style into your gaming experience with our one-of-a-kind case designed to protect your device seamlessly.
At present, tomtoc official store only supports shipment to the U.S.We have not opened logistics channels in other countries. We are committed to enabling customers in more countries to experience our products. Stay tuned!
Ship Out Time:
24-72 hours
Delivery Time:
Free Delivery: 3-7 days
Standard Delivery: 3-5 business days
Urgent Delivery: 1-2 business days
NOTE:
*Shipping times may vary depending on the item.
*Due to the coronavirus situation, delivery times may be delayed by 1-7 days in certain areas.
*For further information, please visit our shipping policy page
30-DAY RETURN
Should you purchase or receive a non-customized item directly from tomtoc.com, it is eligible for return within 30 days from the date of purchase. Kindly ensure that the item is in impeccable condition for resale.
Please note:
*For more details, kindly refer to our our Return & Exchange Page