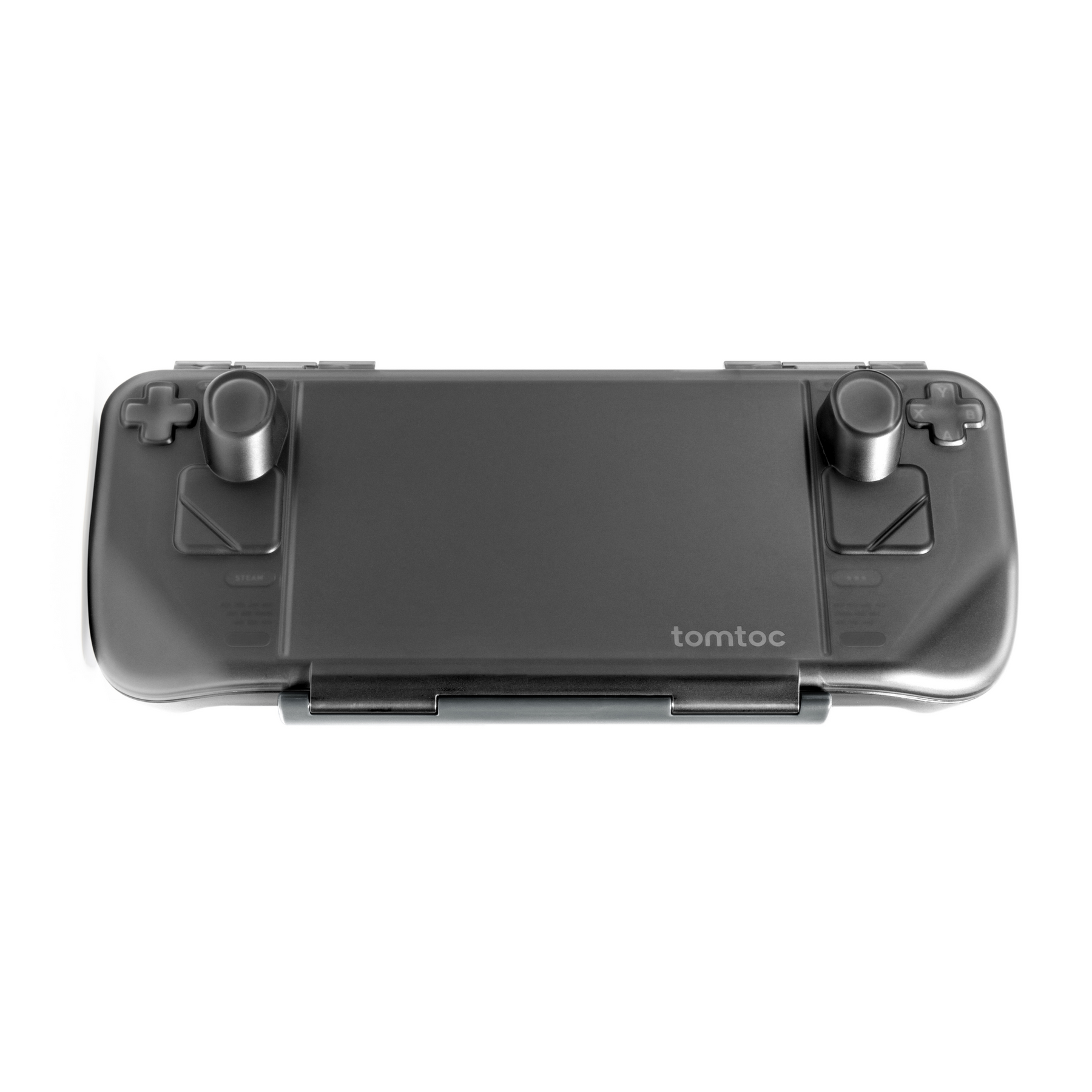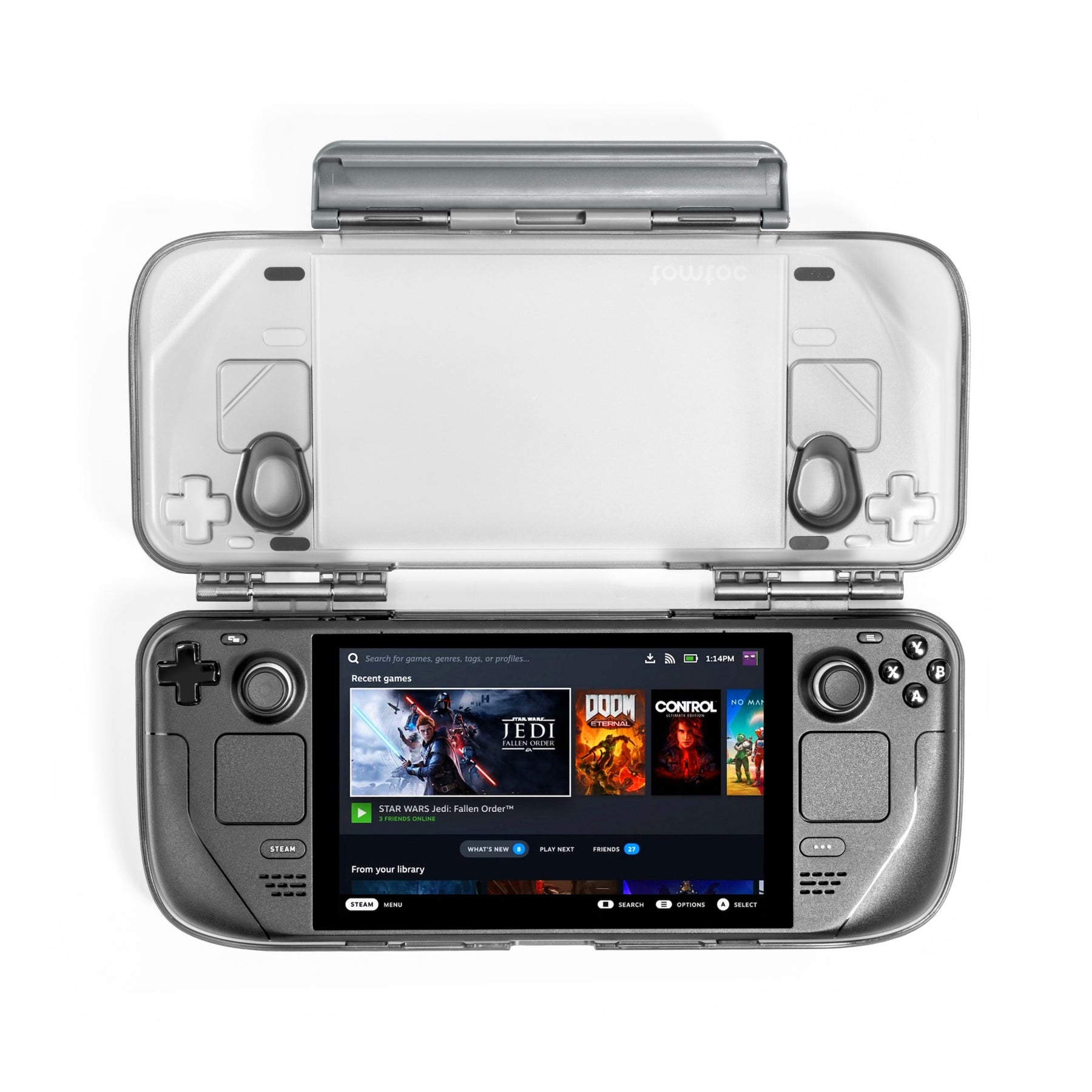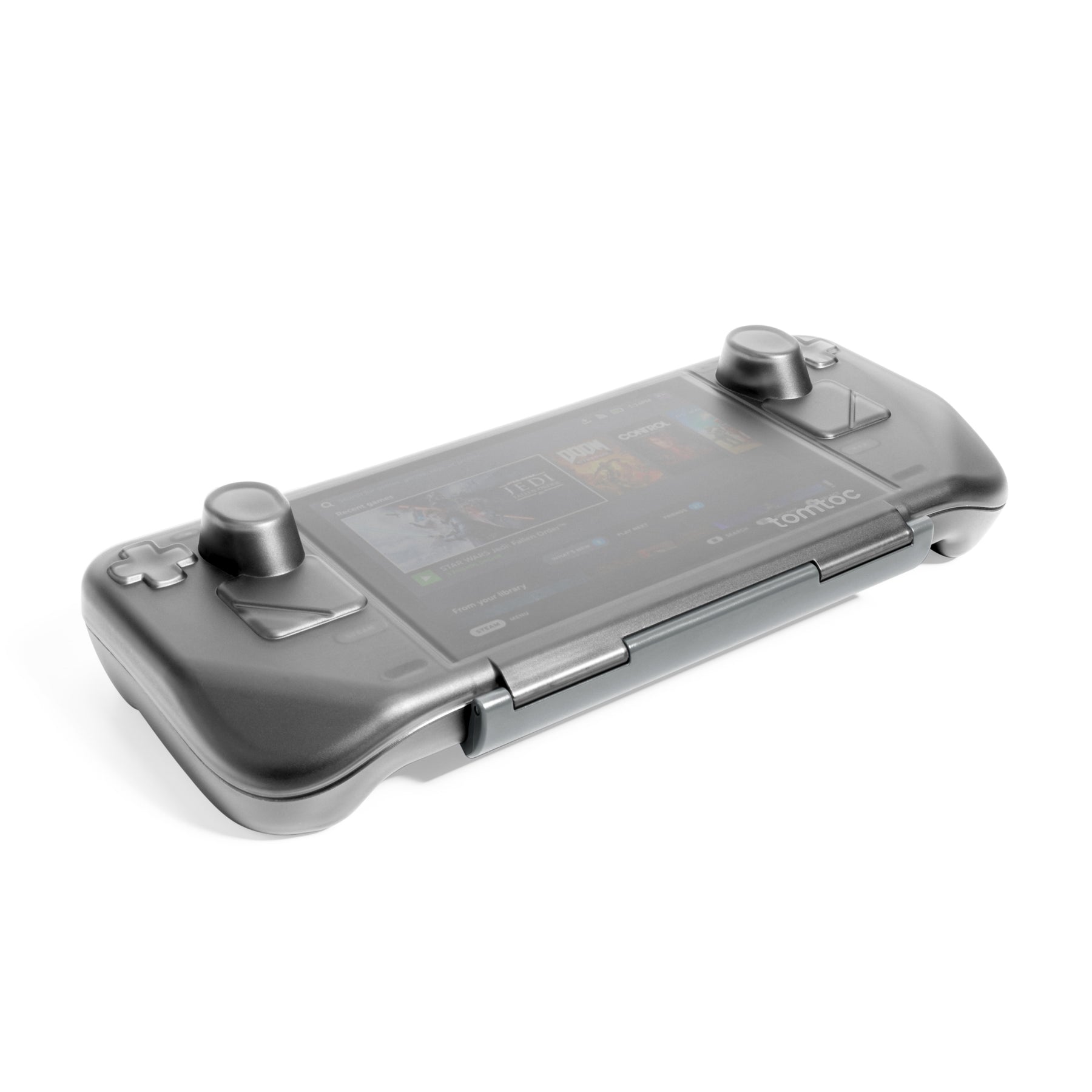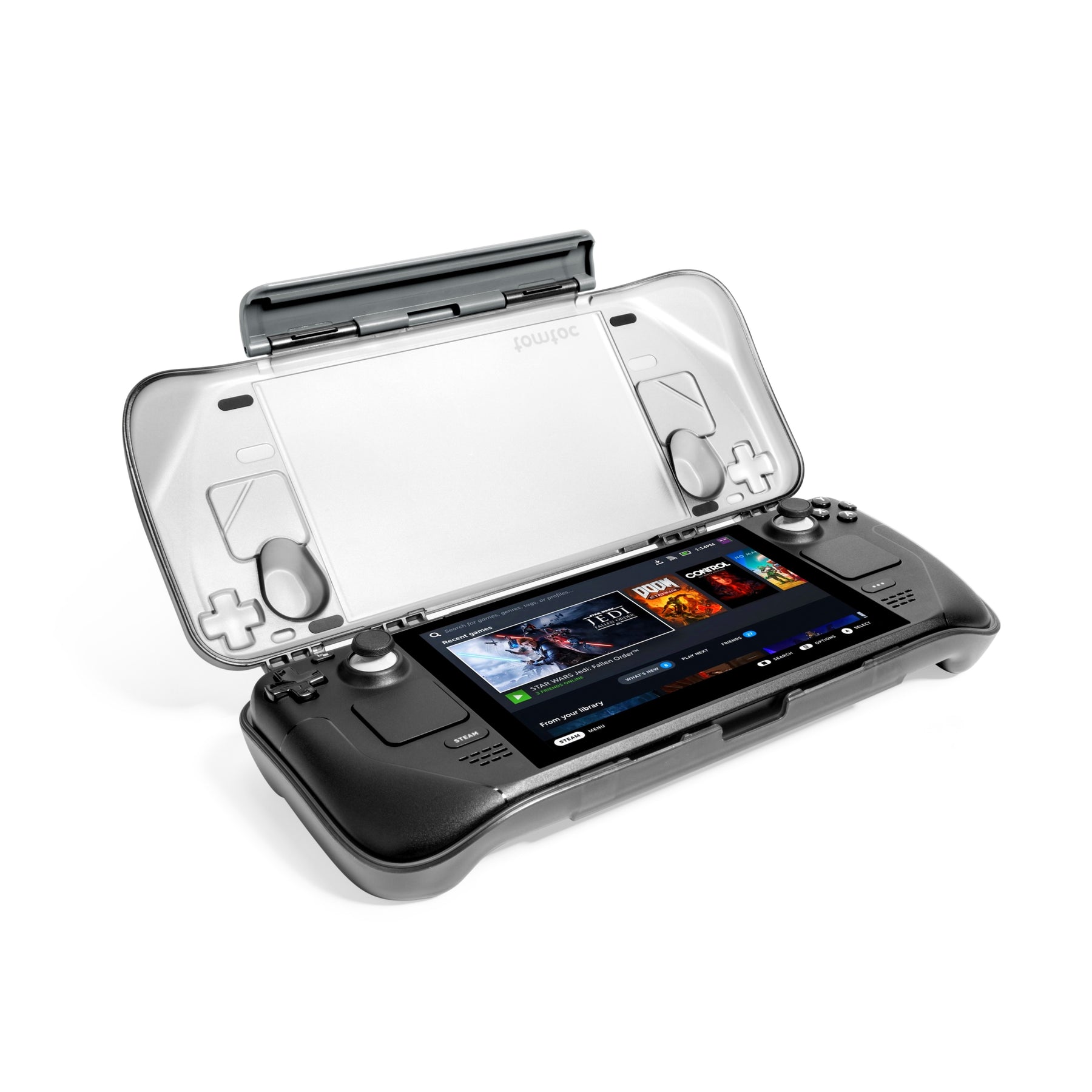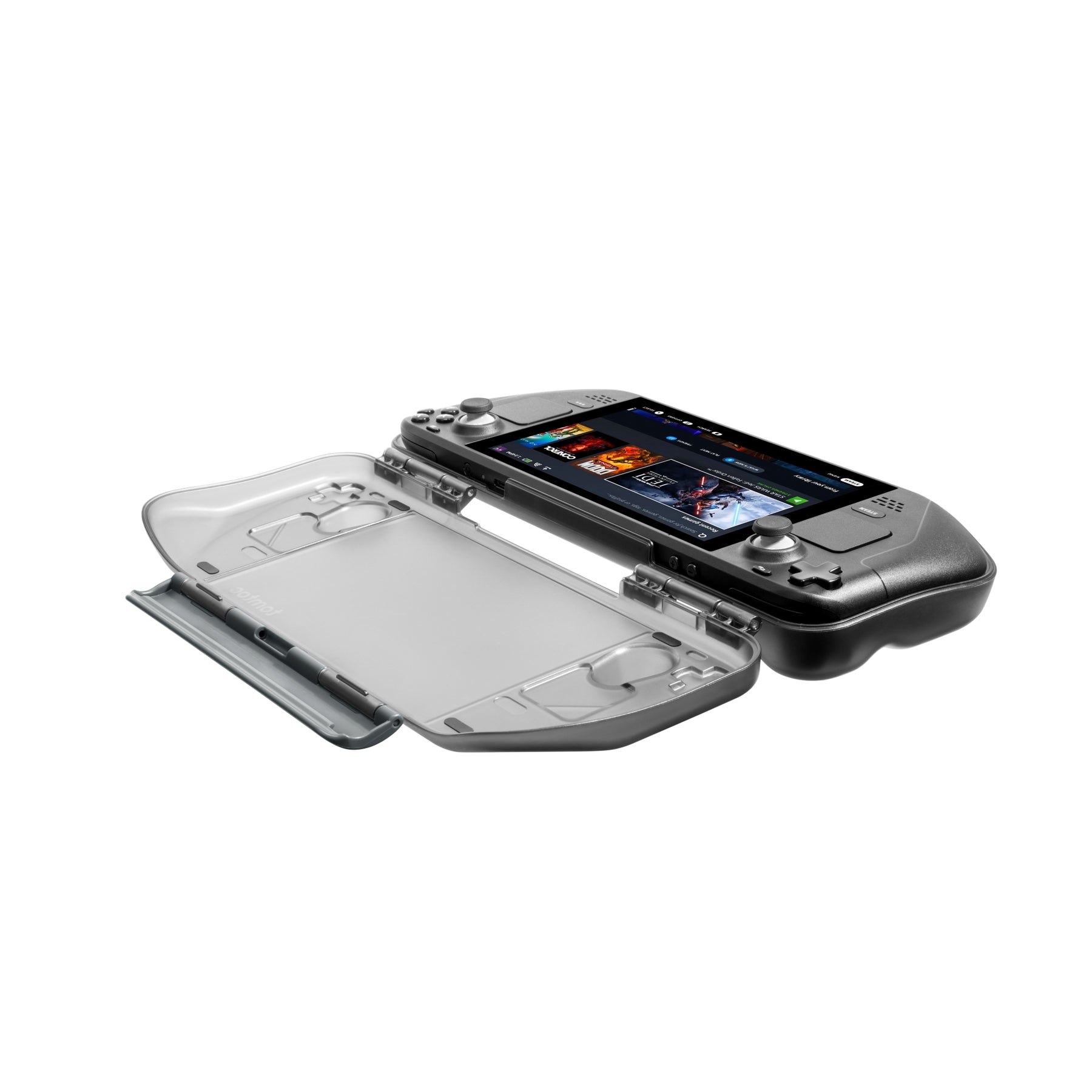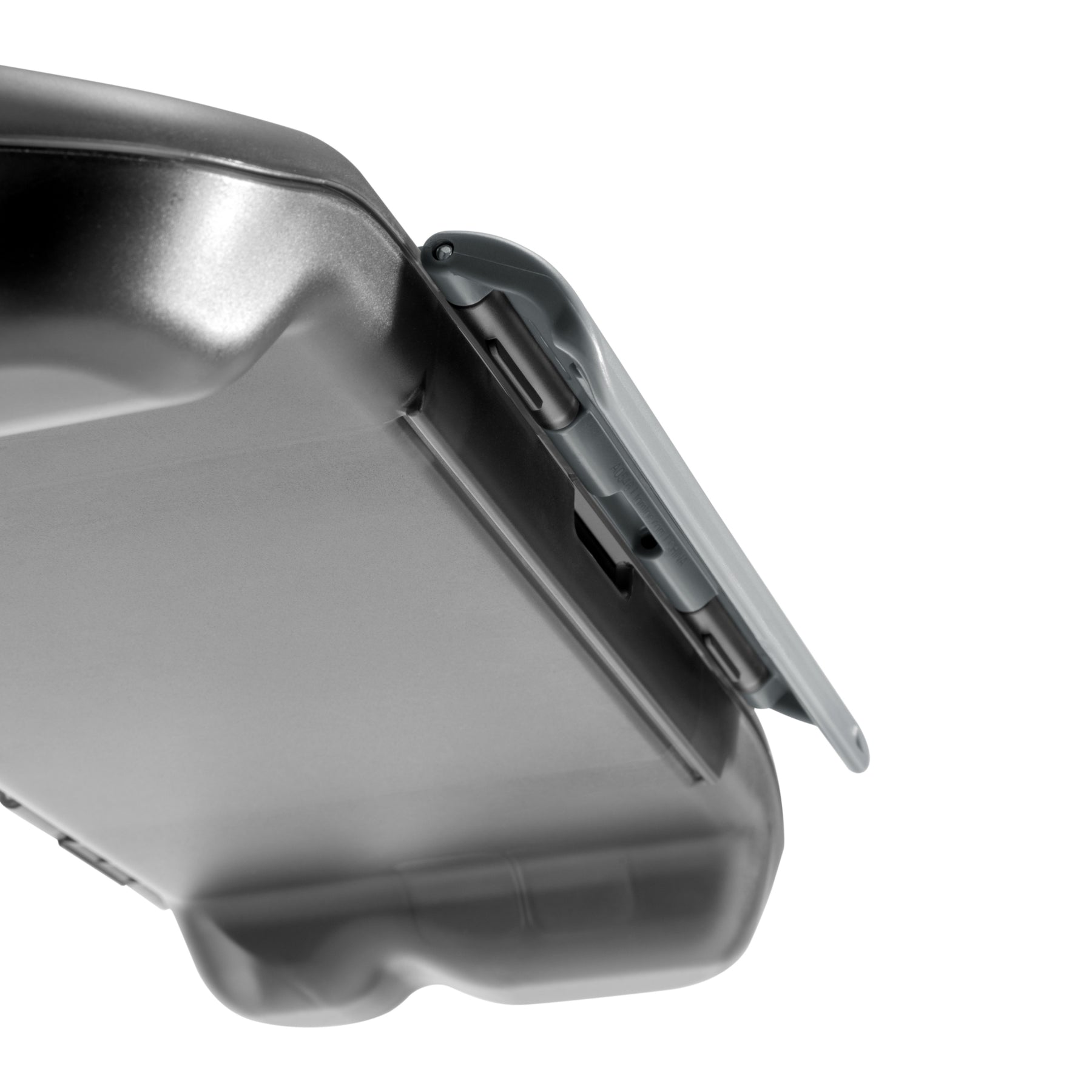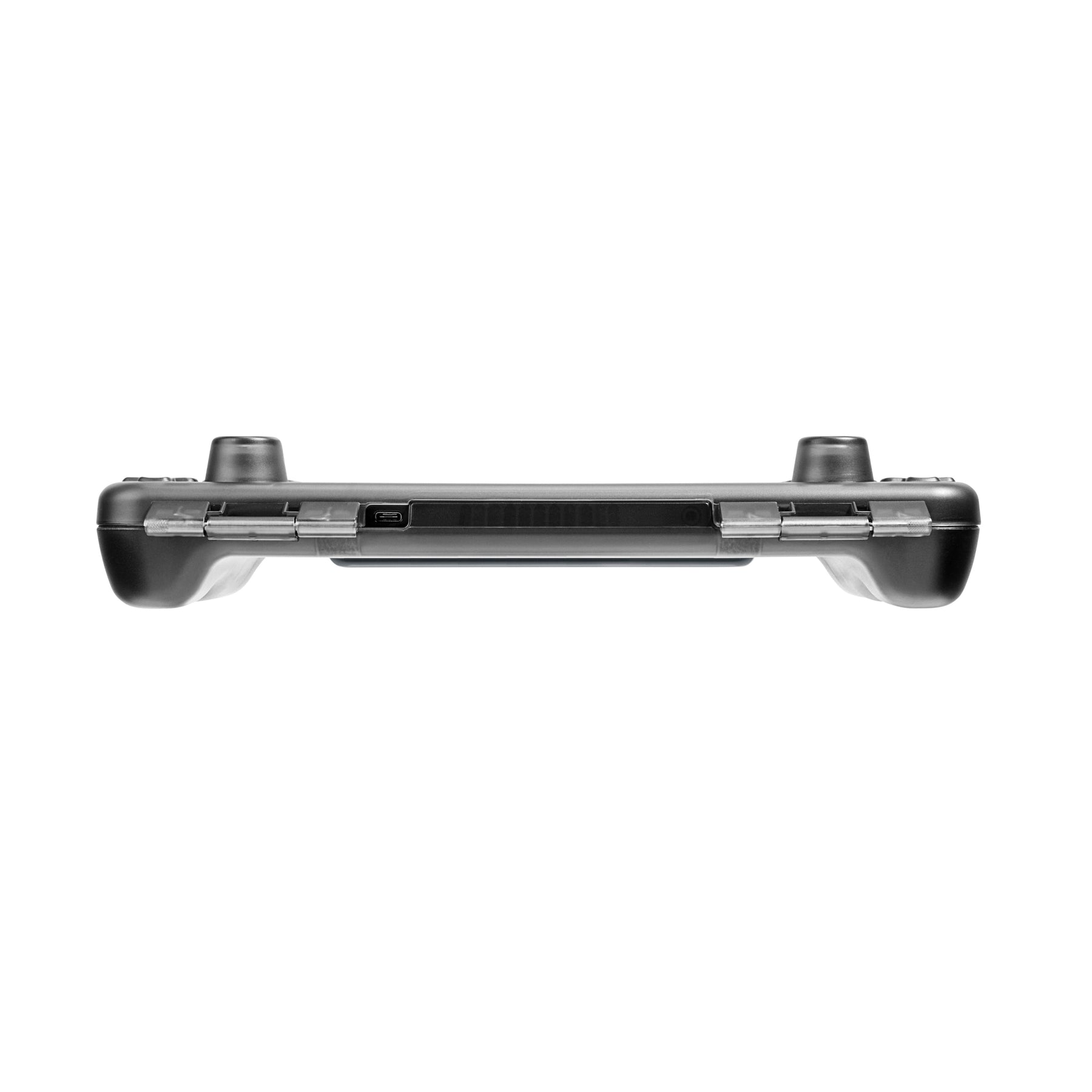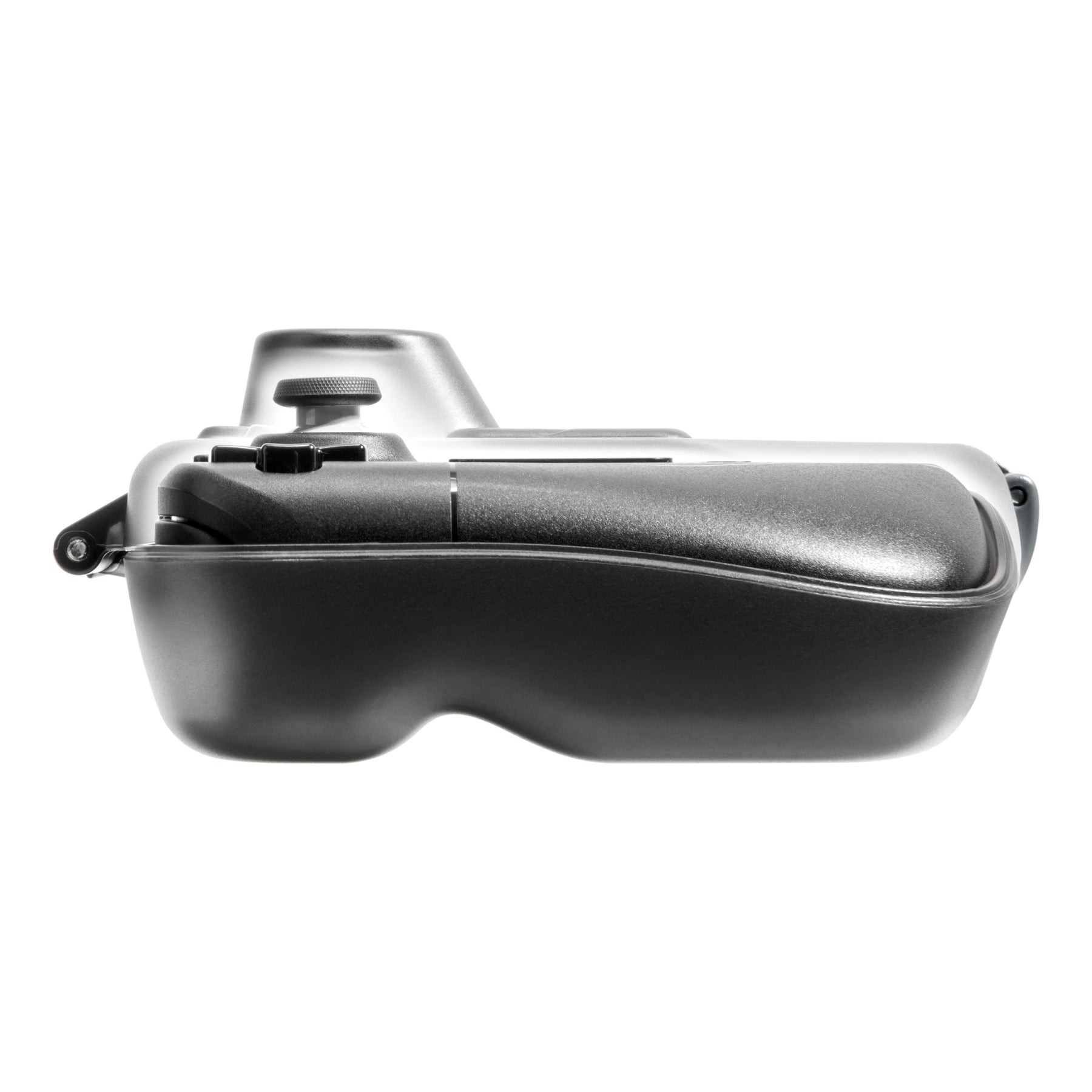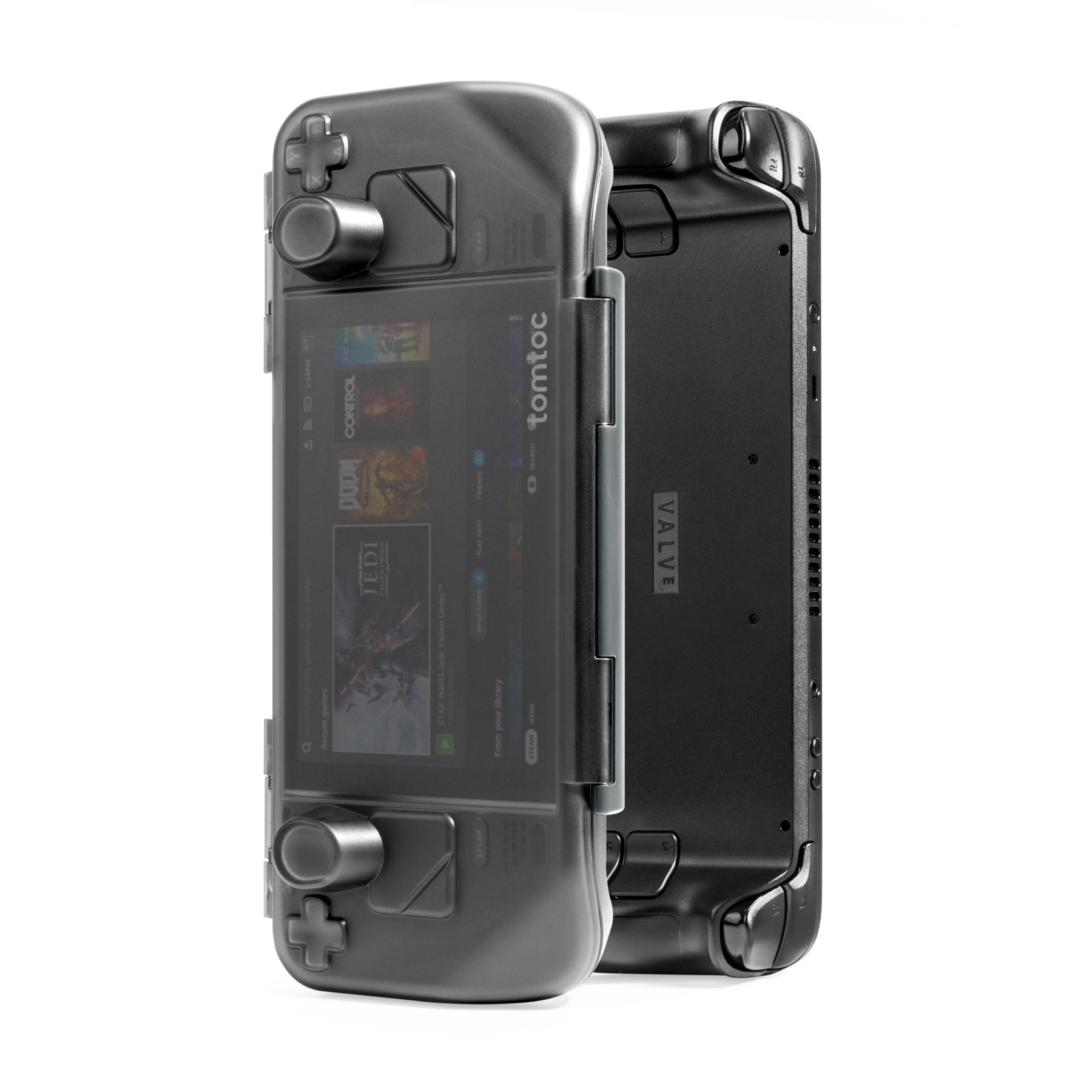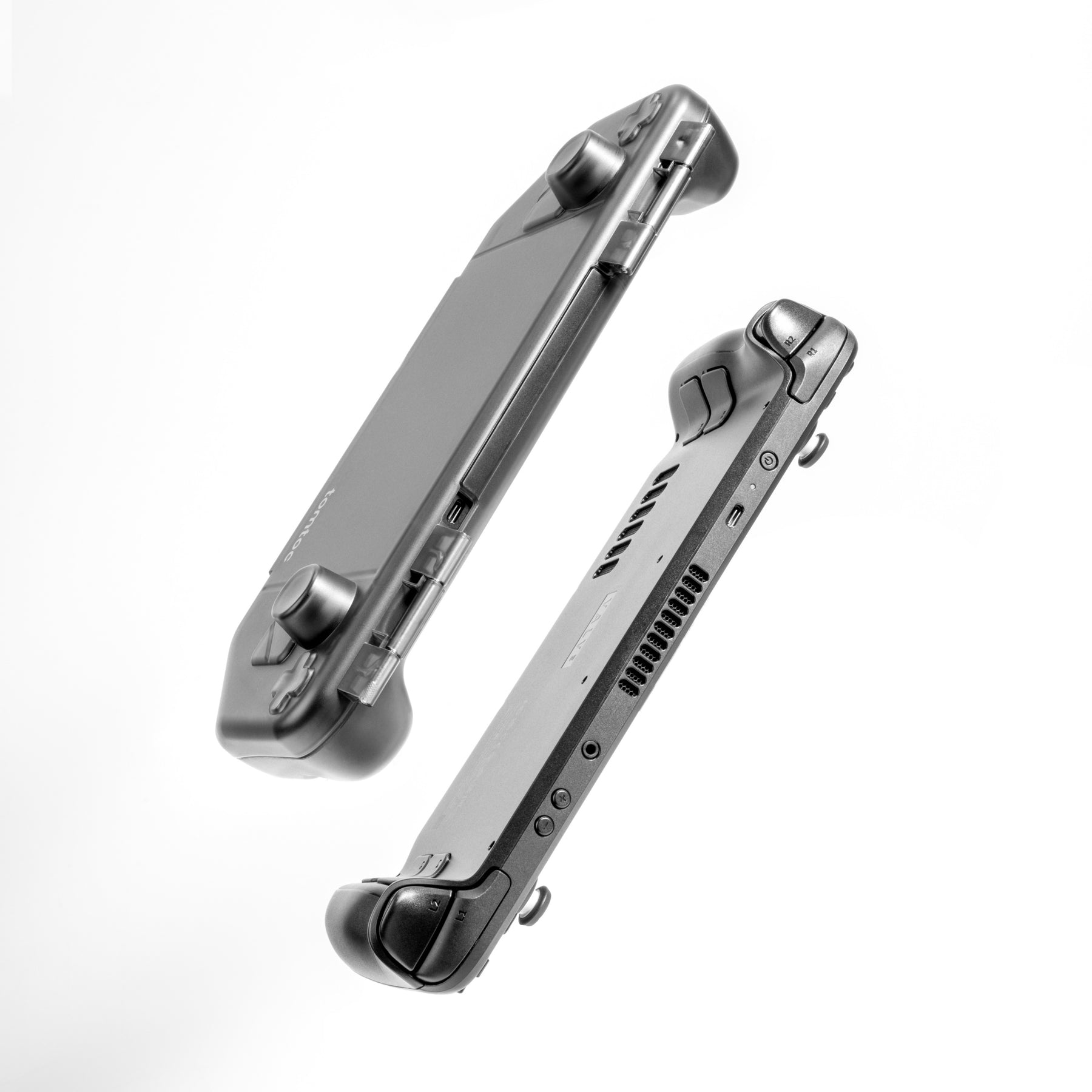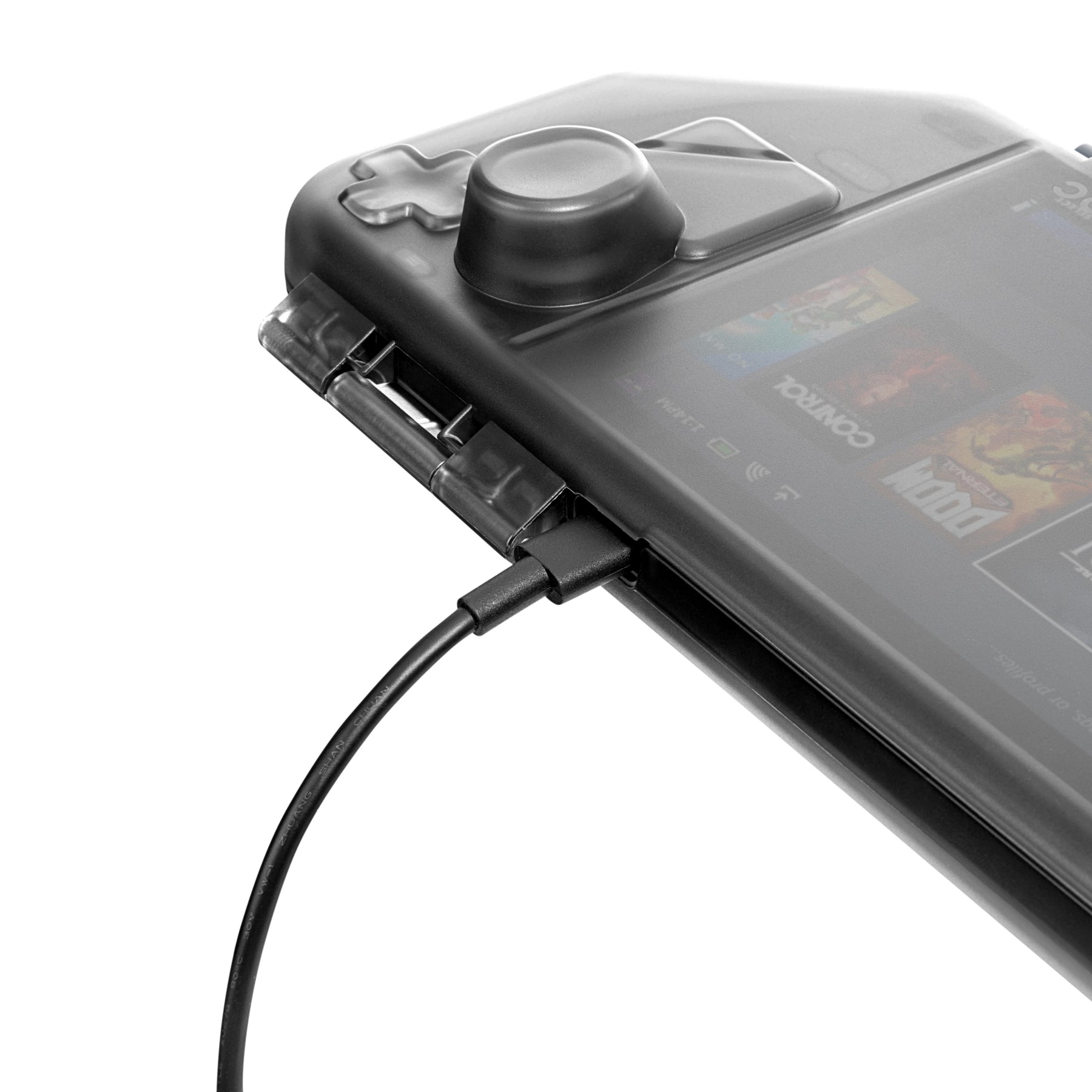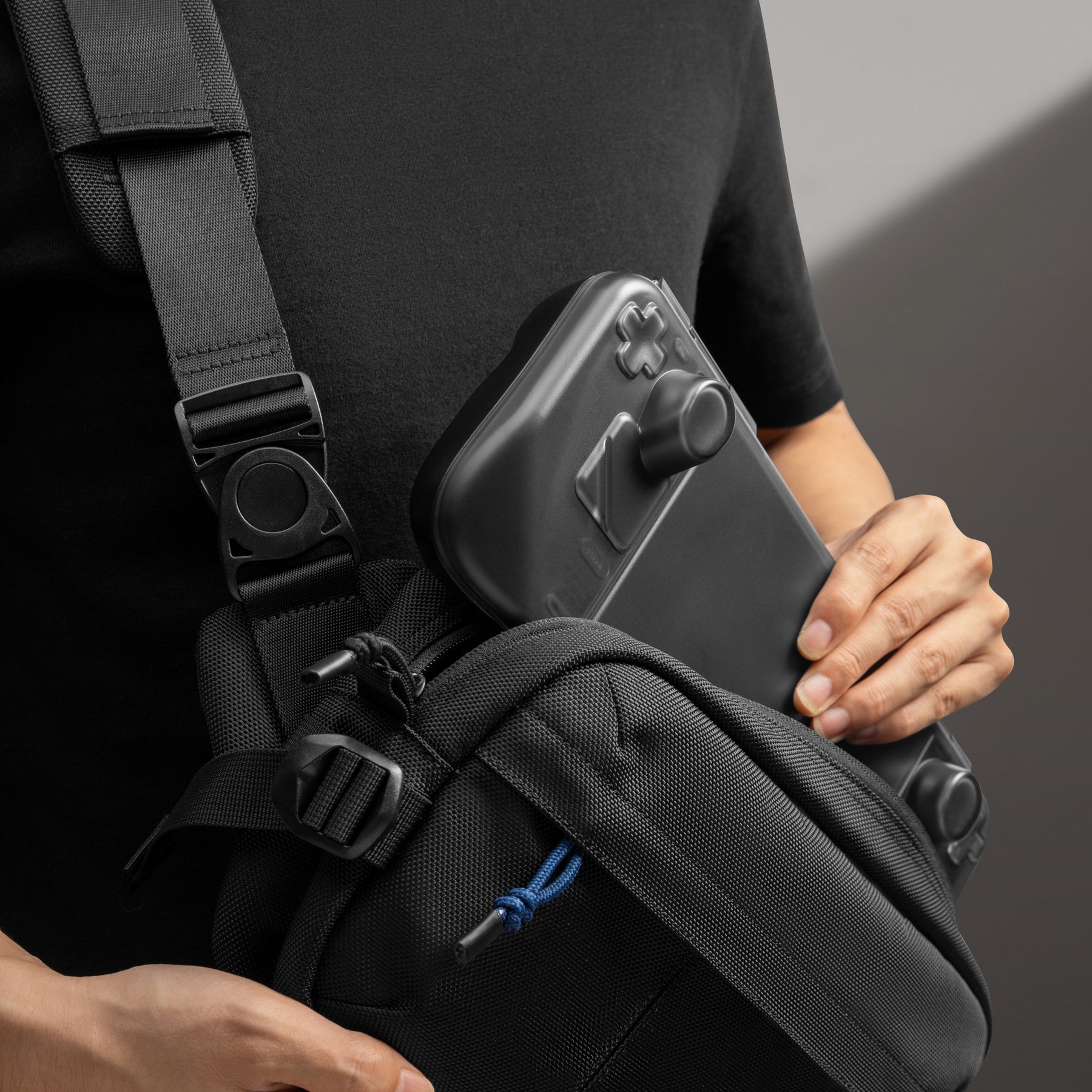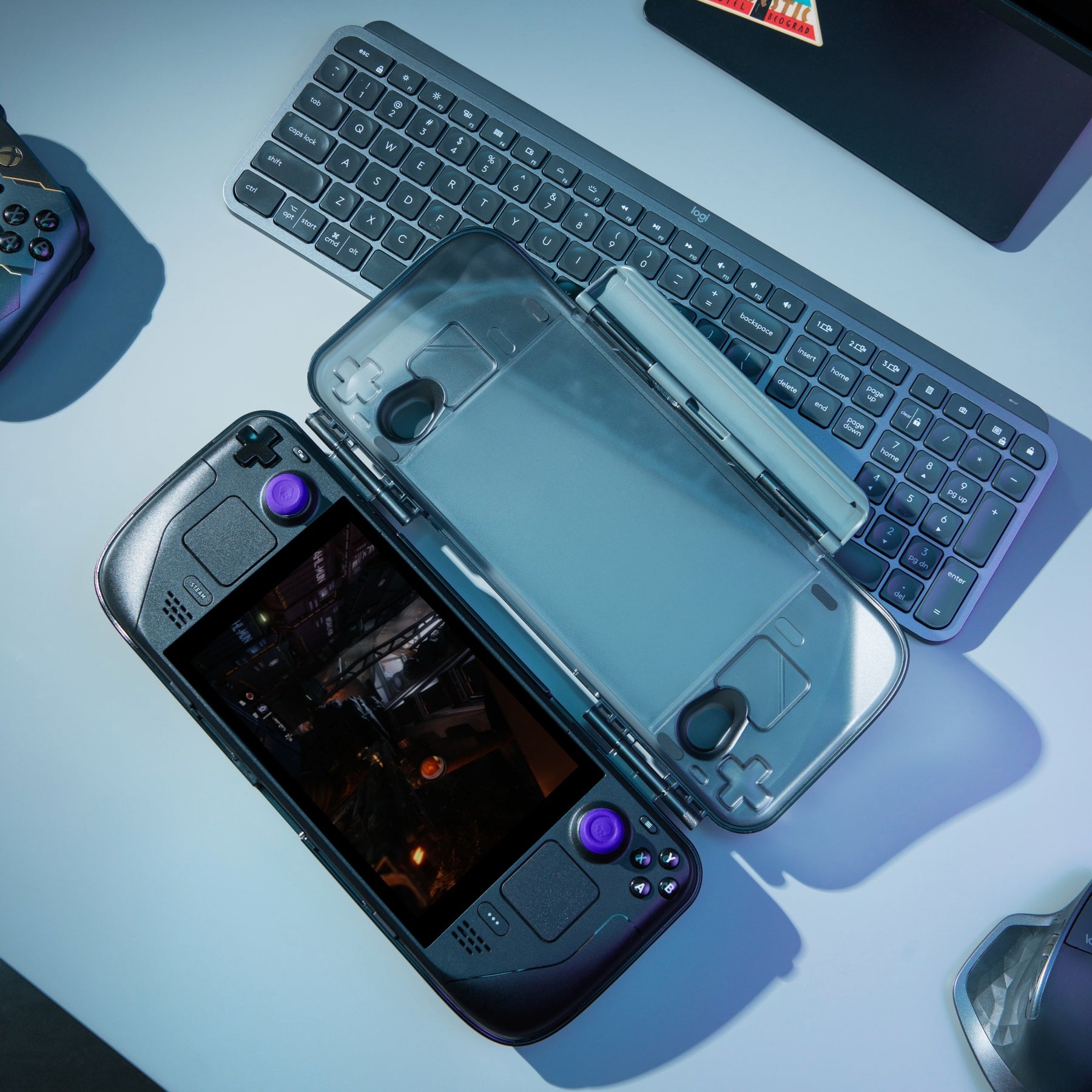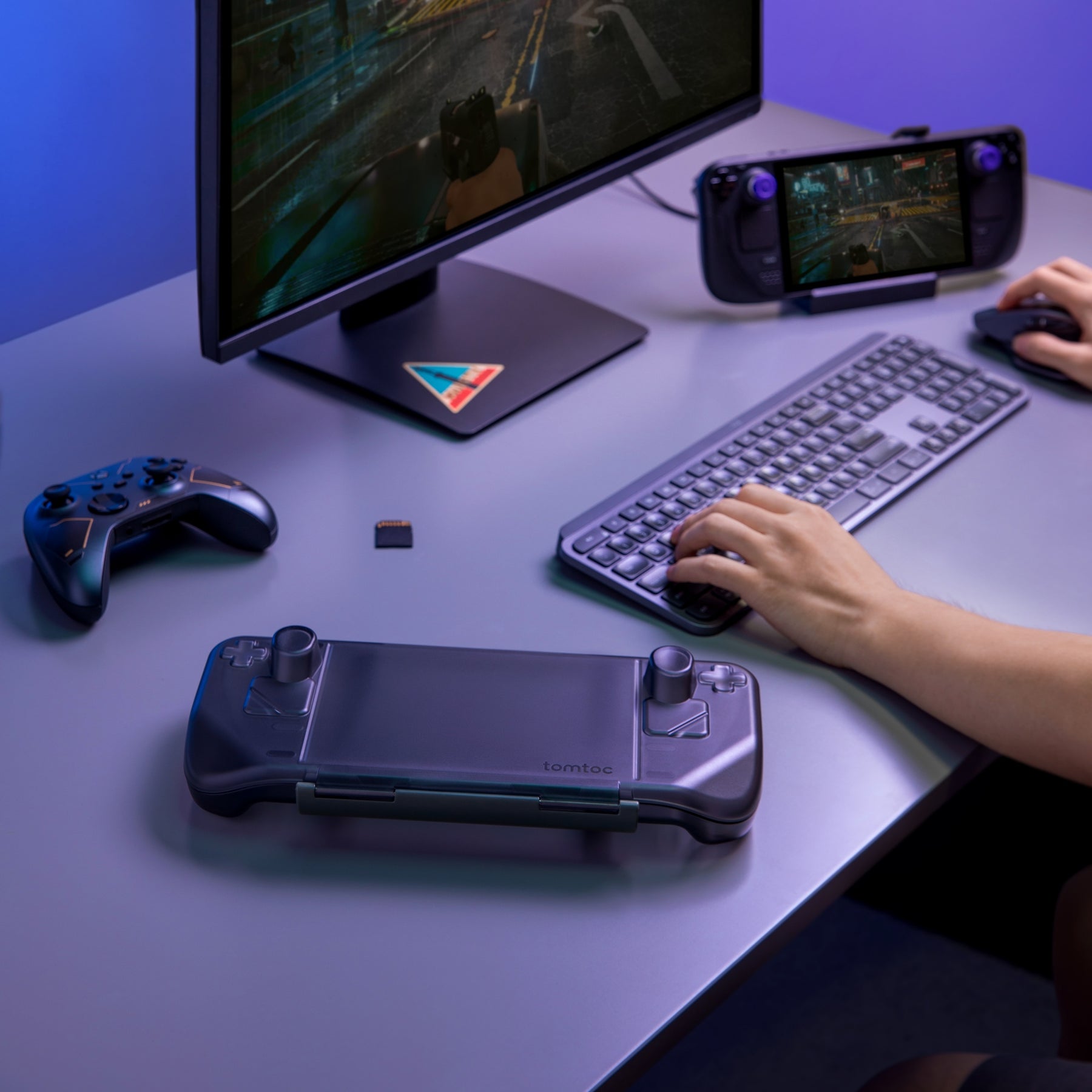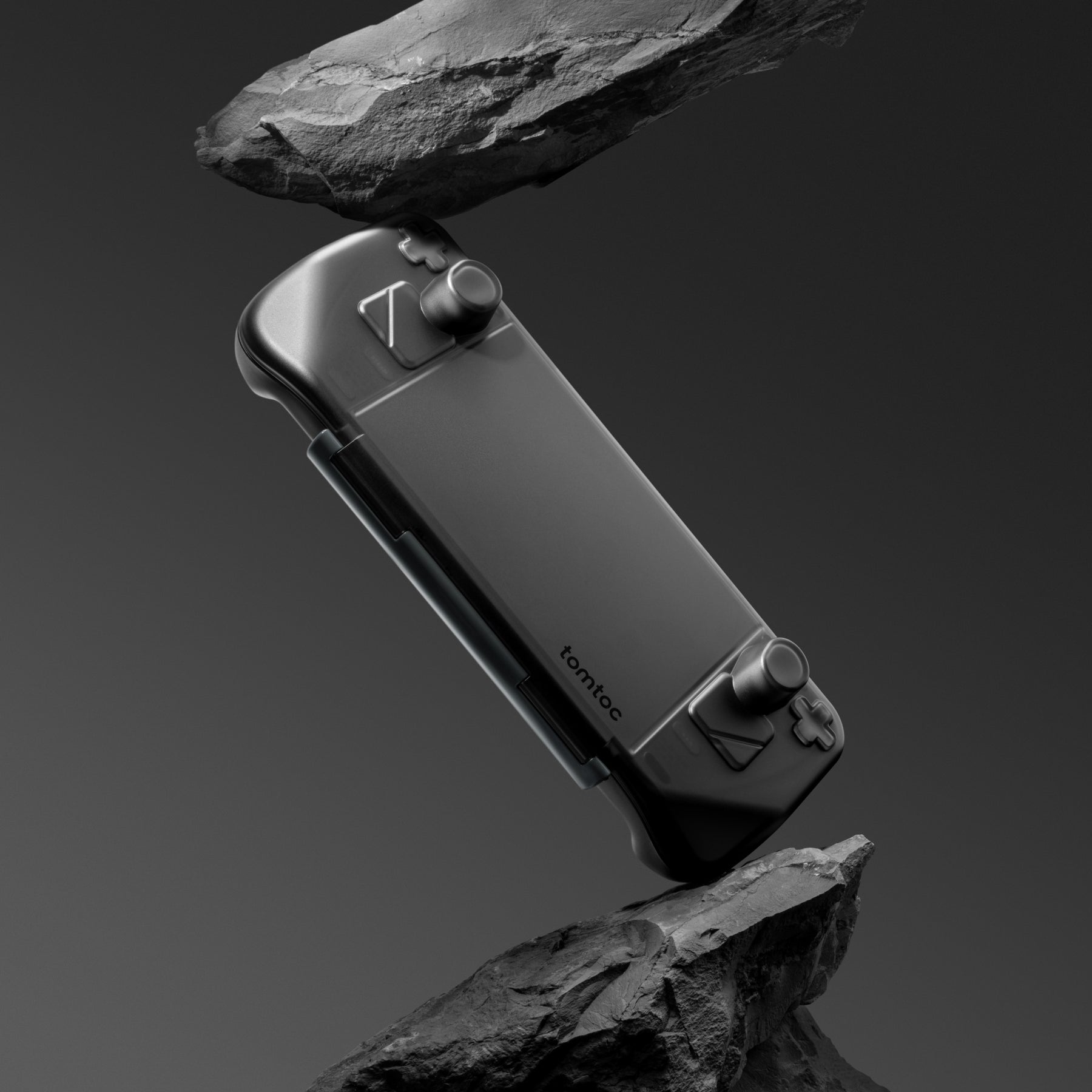 Armor-G12 Steam Deck Case
The Armor-G12 Steam Deck Case blends cool design with practical use. Tailor-made to fit the Steam Deck/OLED, it ensures a snug fit while offering a sleek armor look. Travel-friendly and lightweight, perfect for players who love their Steam Deck and want it to look good, and stay safe.
Armor Design: Sleek armor-style exterior for a cool, travel-friendly look.
Perfect Fit for Steam Deck: Tailor-made design ensures a snug and secure fit for the Steam Deck/OLED.
Superior Device Safety: Crafted from German Bayer polycarbonate, meeting Military-Standard-Drop-Test requirements for optimal protection against impacts, shocks, and common hazards like splashes and dust.
Cushioned Storage Layout: Features a unique silicone strip to hold the Steam Deck securely, preventing direct contact with the case. Raised areas protect joysticks and are compatible with thin thumb grips.
Durable Lock Buckle: Includes a sturdy lock buckle for safe storage, minimizing the risk of accidental drops.
Quick Charging Access: Designed with a charging opening, allowing for easy charging without removing the Steam Deck from the case.
Warranty and Support: Comes with a 12-month worry-free warranty and friendly customer support.
Package Contents: Includes 1* tomtoc Steam Deck Case (Note: Steam Deck is not included).
All-around Protection
This Steam Deck hard shell case is specially made from German Bayer polycarbonate material and has passed the Military-Standard-Drop-Test. Safeguards your Steam Deck from impacts, shocks, and everyday hazards like splash and dust.

Lightweight & Compact
Providing strong protection without adding extra bulk to your Steam Deck. Travel-friendly and lightweight, perfect for players who love their Steam Deck and want it to look good, and stay safe.

Splash-proof & Dust-proof
Protects your steam deck from daily liquid and dust.

More Details
The smoky crystal shell lets the natural and mysterious aura of your Steam Deck. With a unique silicone strip, your Steam Deck is securely cushioned inside, avoiding direct contact with the case.
At present, tomtoc official store only supports shipment to the U.S.We have not opened logistics channels in other countries. We are committed to enabling customers in more countries to experience our products. Stay tuned!
Ship Out Time:
24-72 hours
Delivery Time:
Free Delivery: 3-7 days
Standard Delivery: 3-5 business days
Urgent Delivery: 1-2 business days
NOTE:
*Shipping times may vary depending on the item.
*Due to the coronavirus situation, delivery times may be delayed by 1-7 days in certain areas.
*For further information, please visit our shipping policy page
30-DAY RETURN
Should you purchase or receive a non-customized item directly from tomtoc.com, it is eligible for return within 30 days from the date of purchase. Kindly ensure that the item is in impeccable condition for resale.
Please note:
*For more details, kindly refer to our our Return & Exchange Page