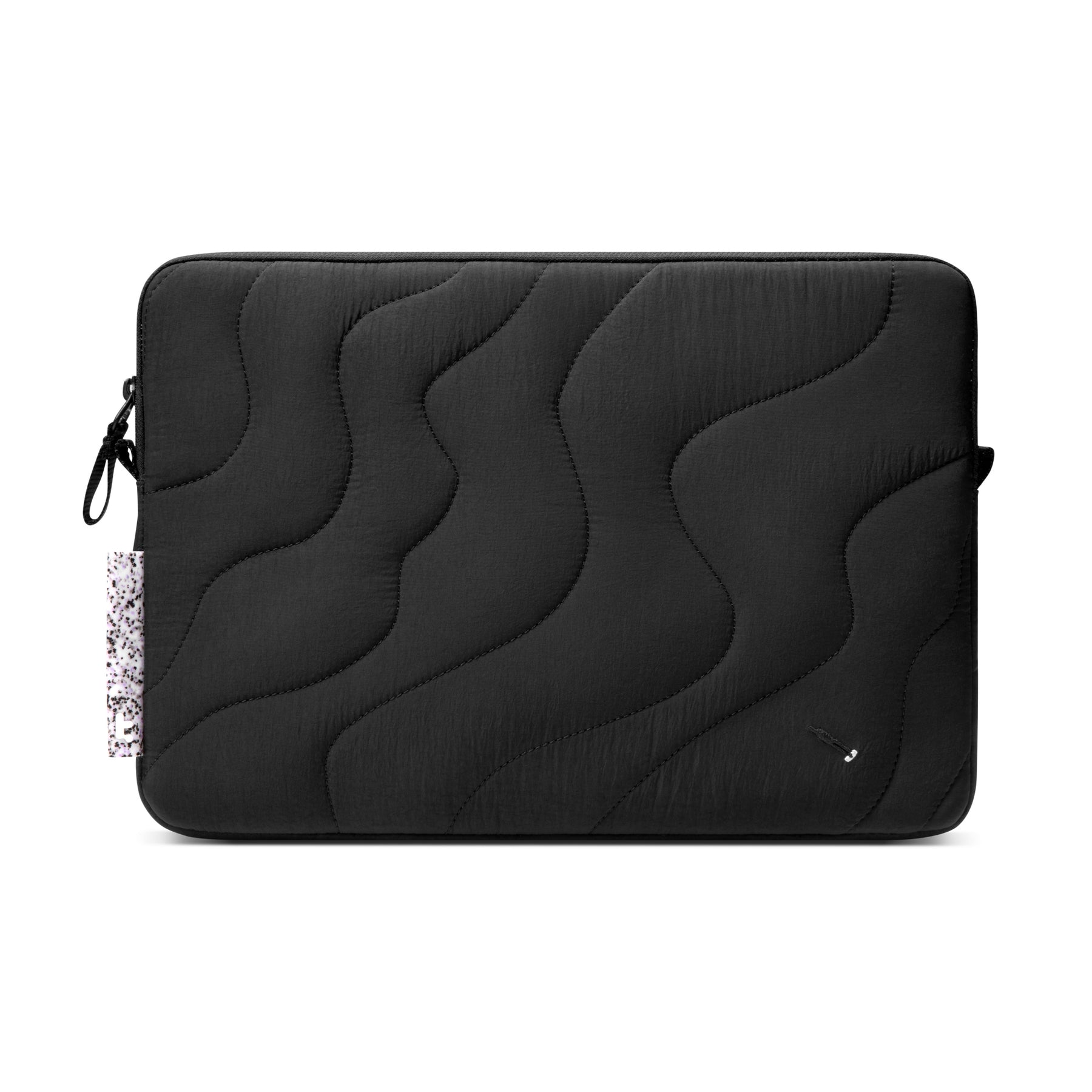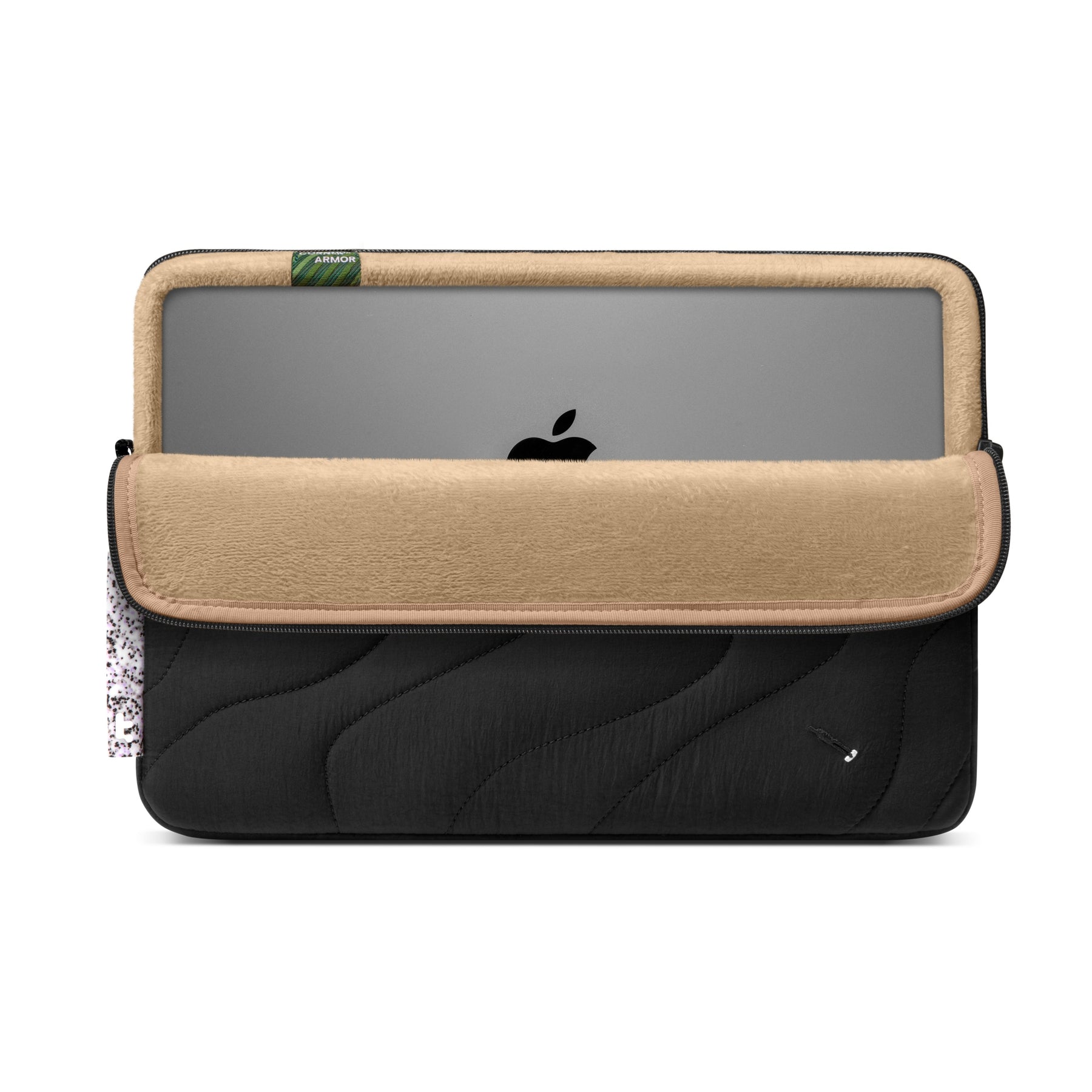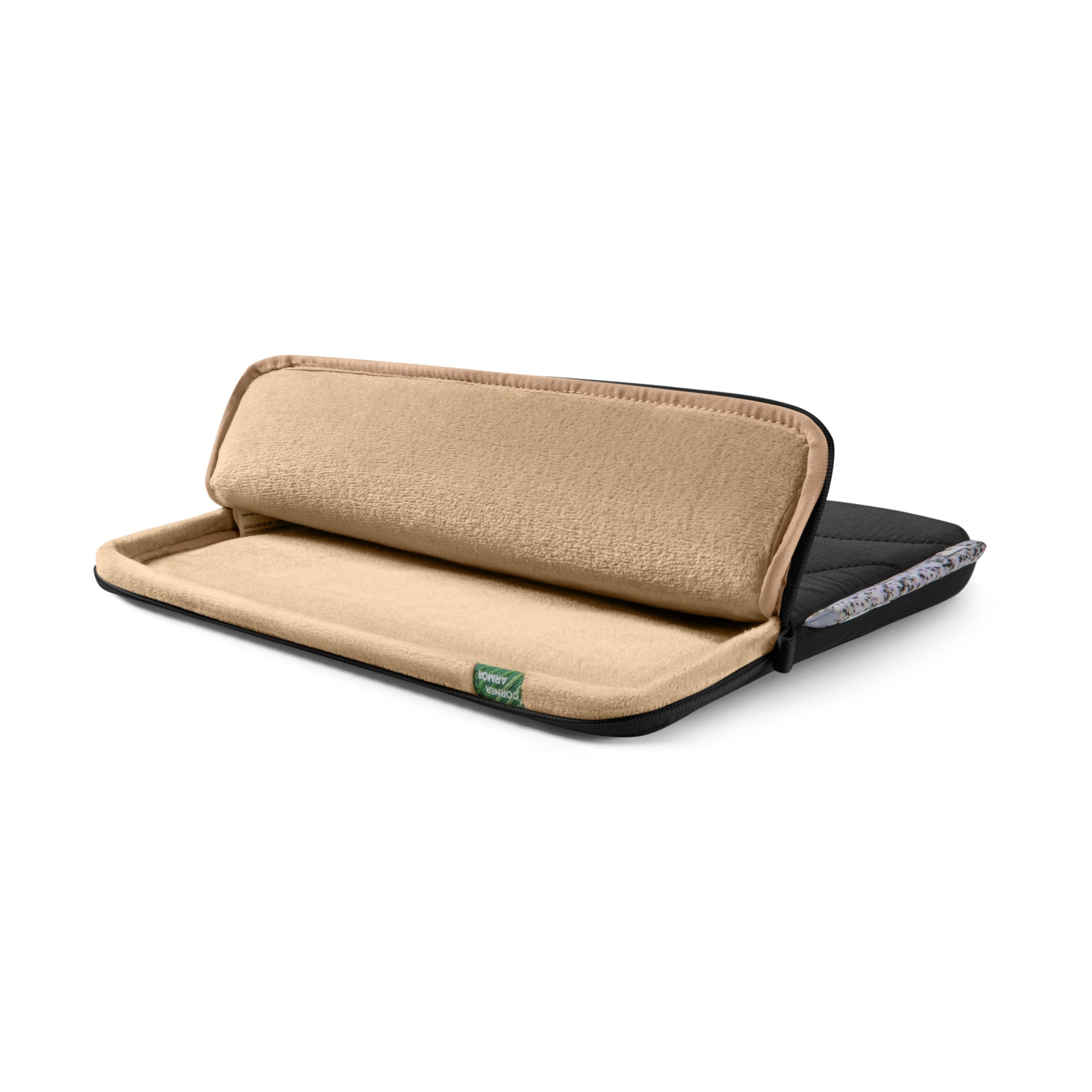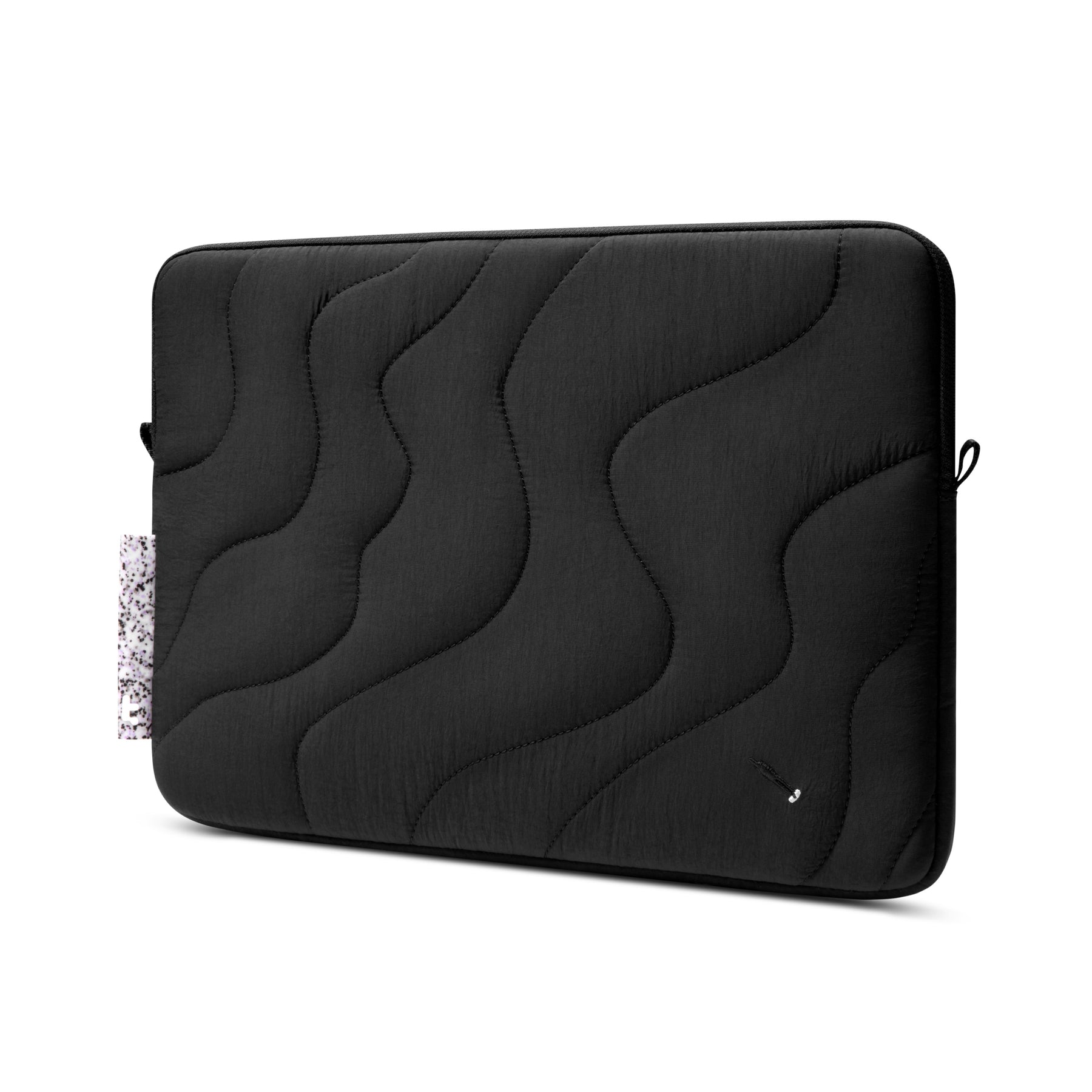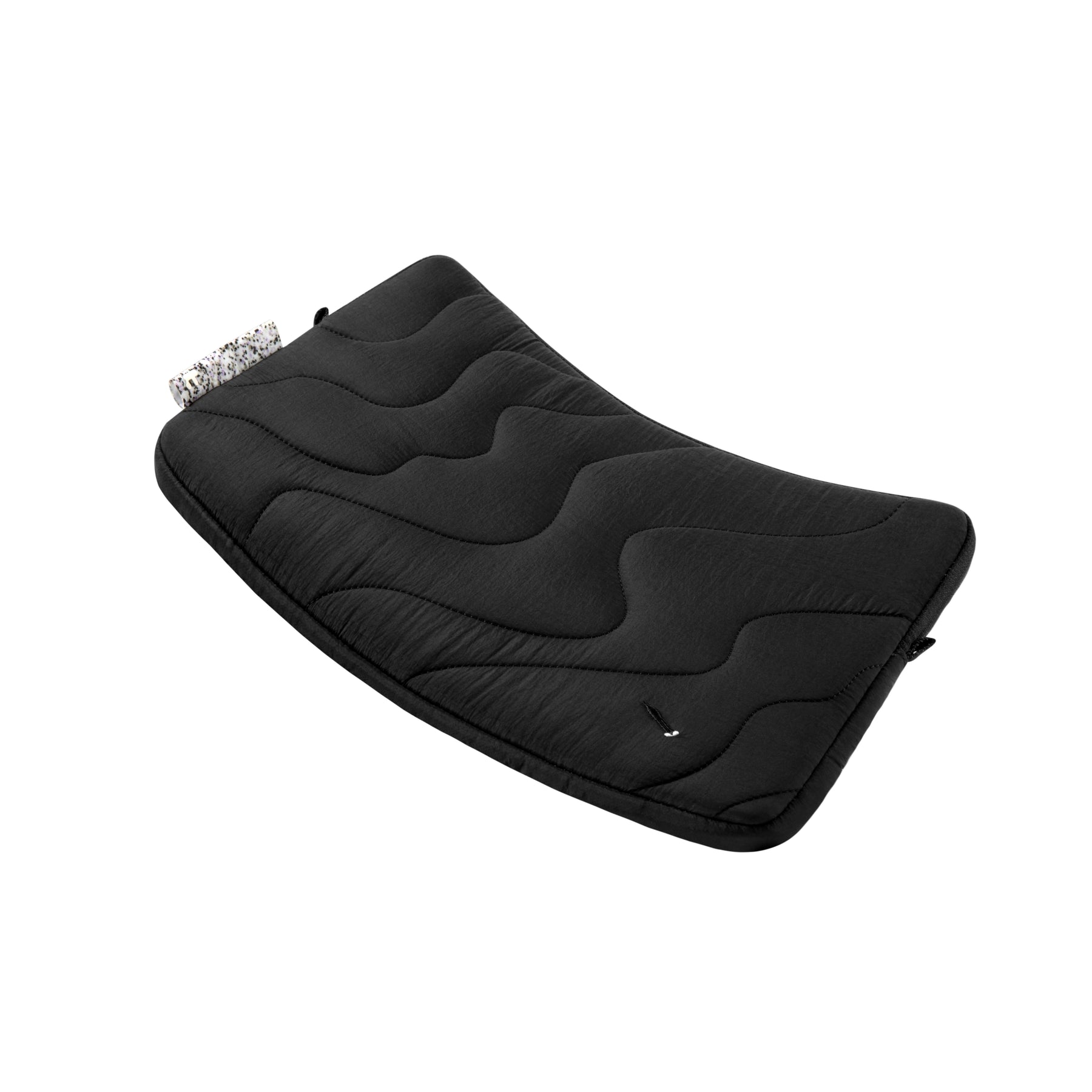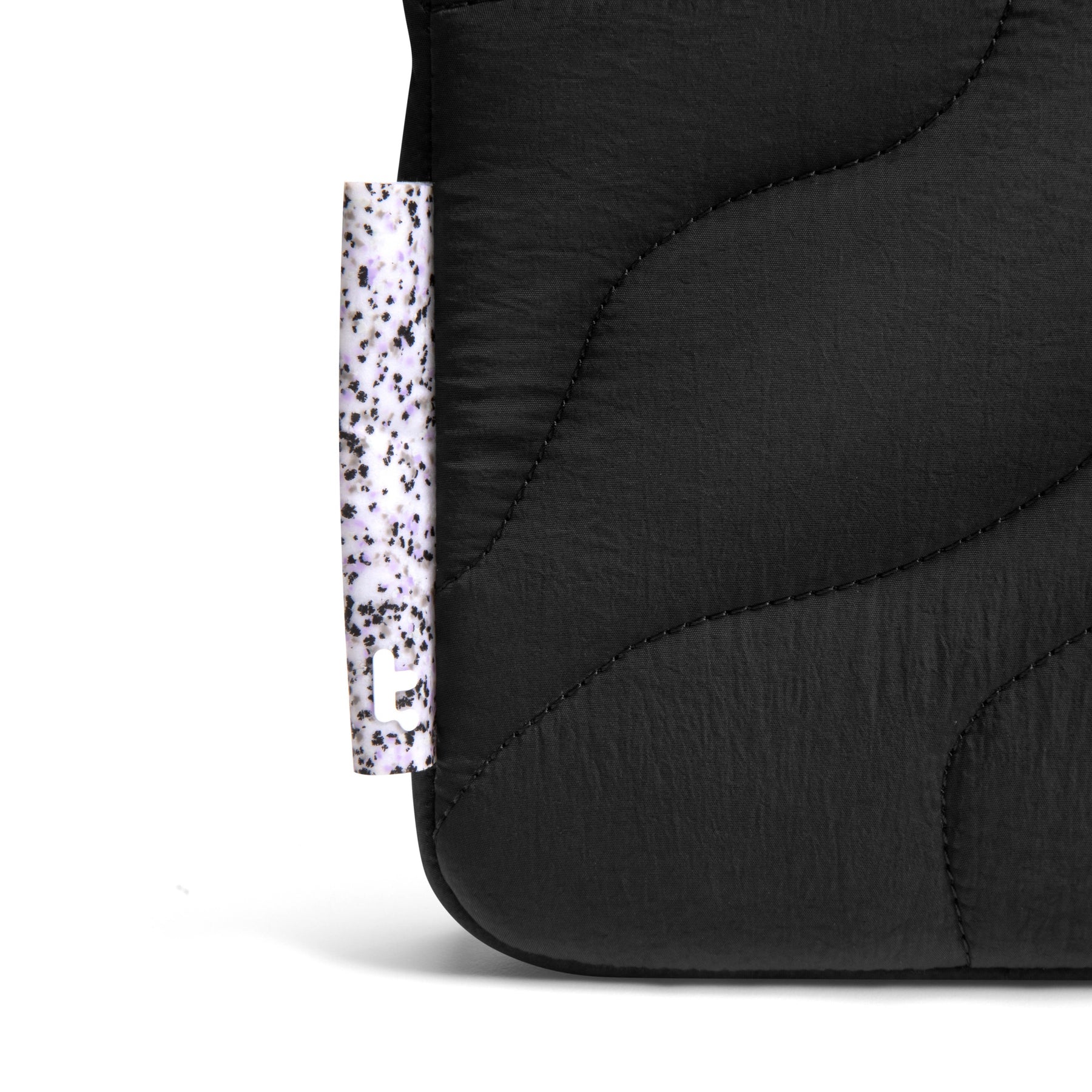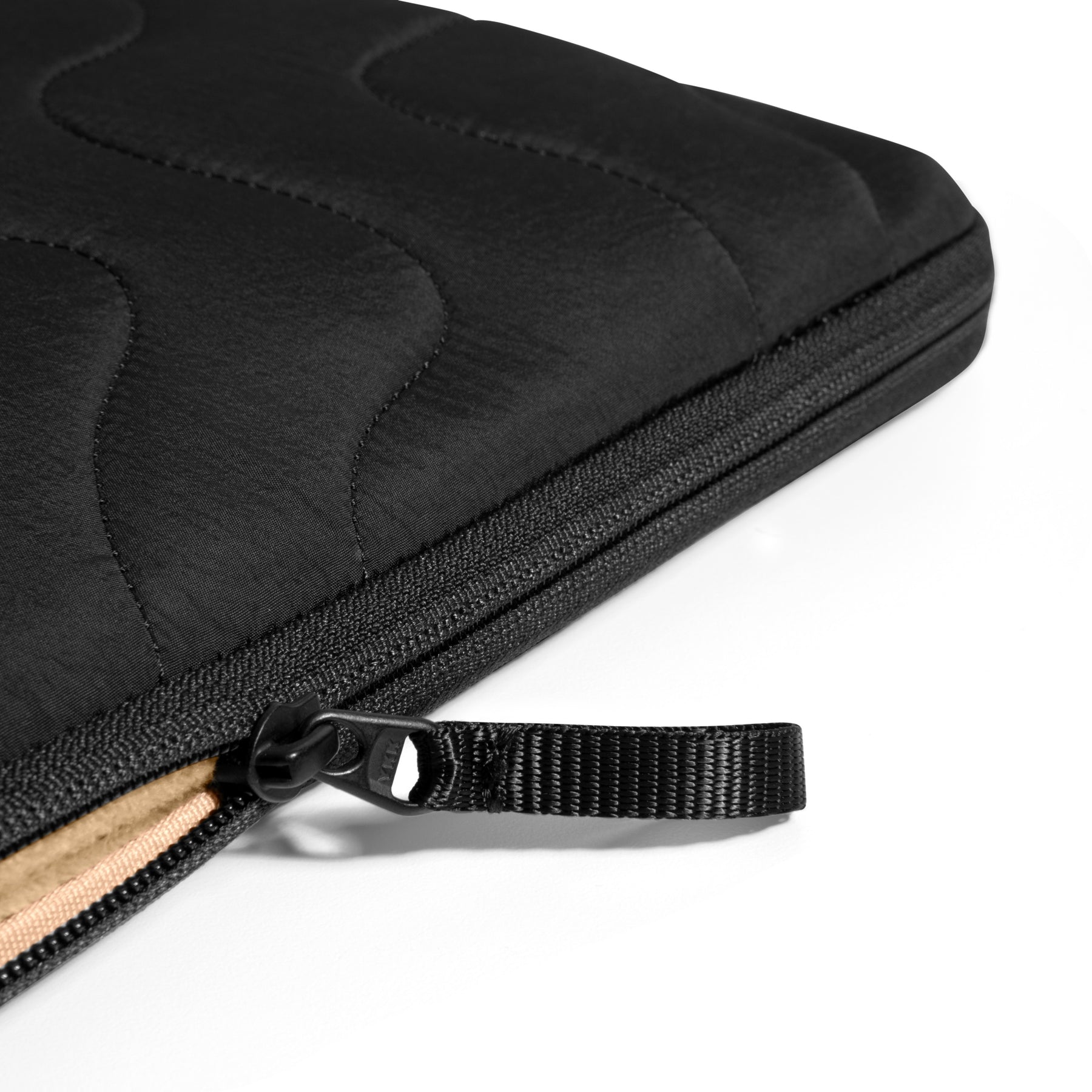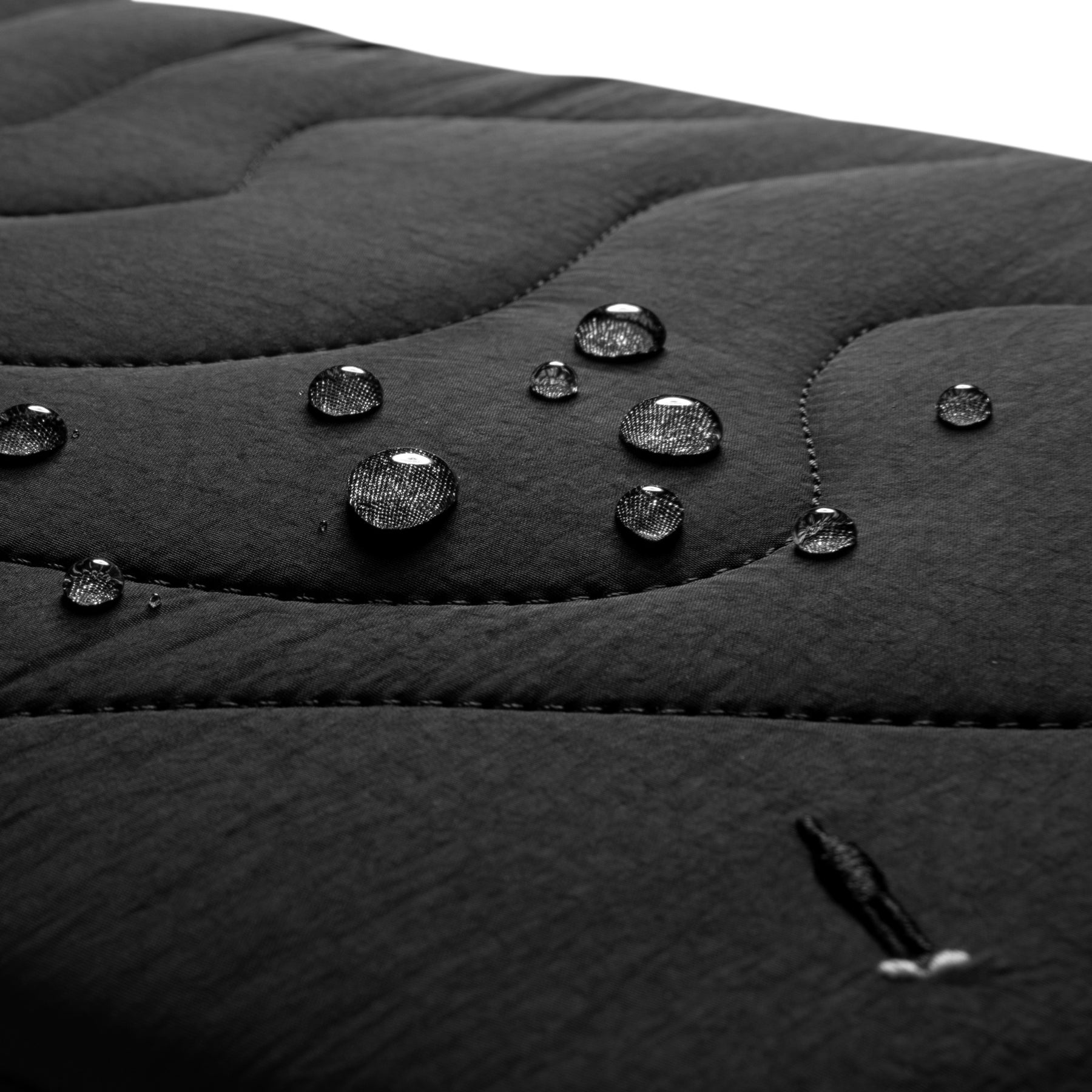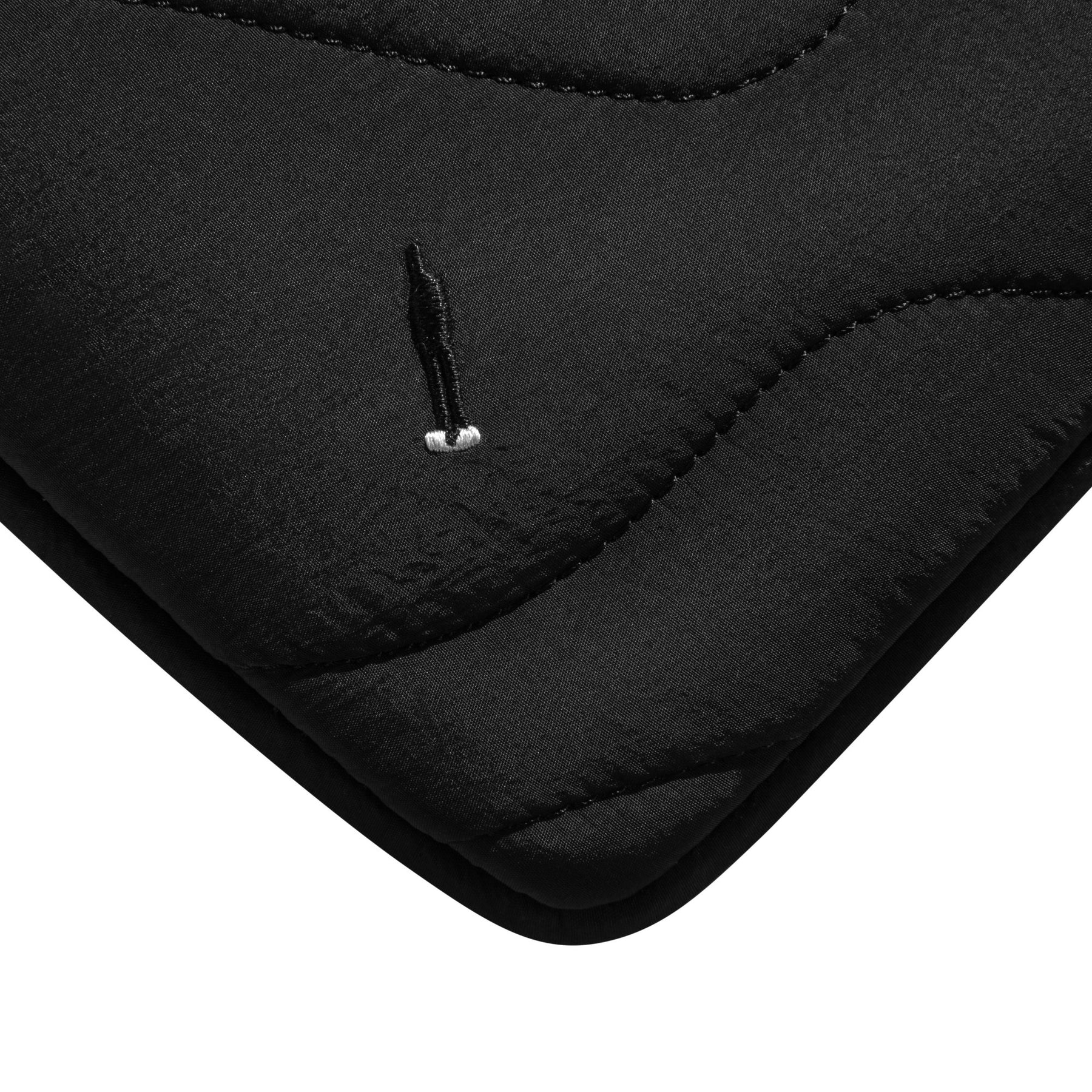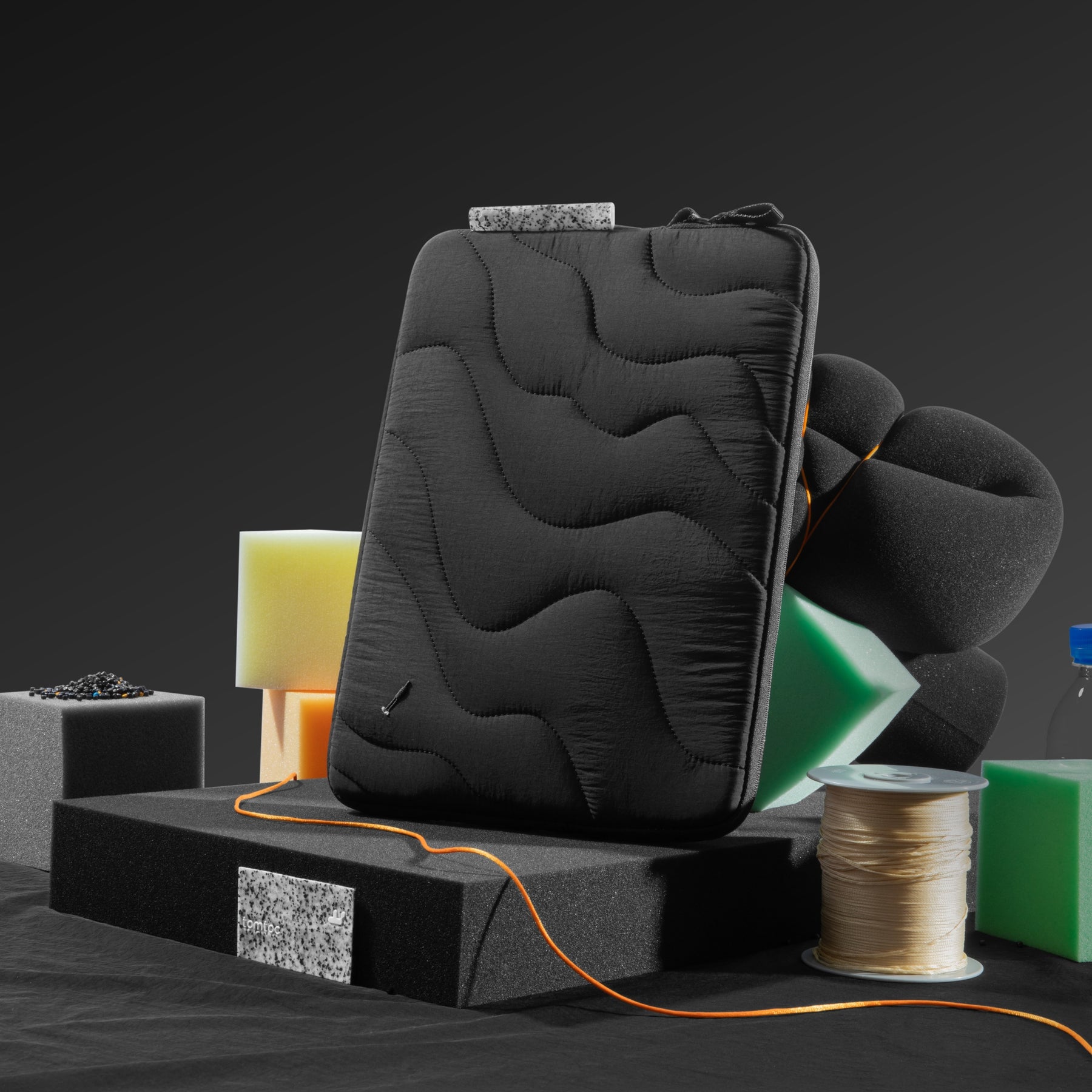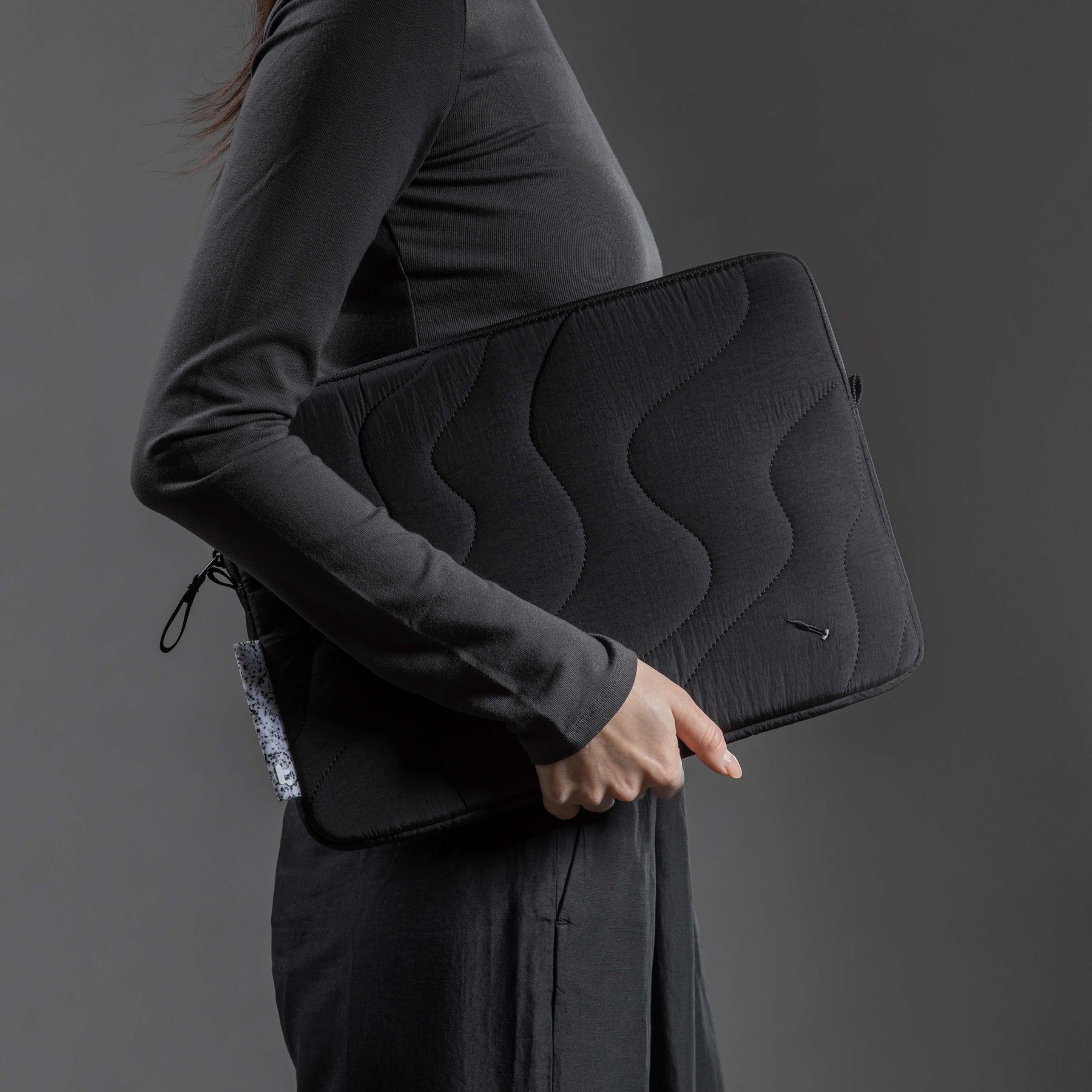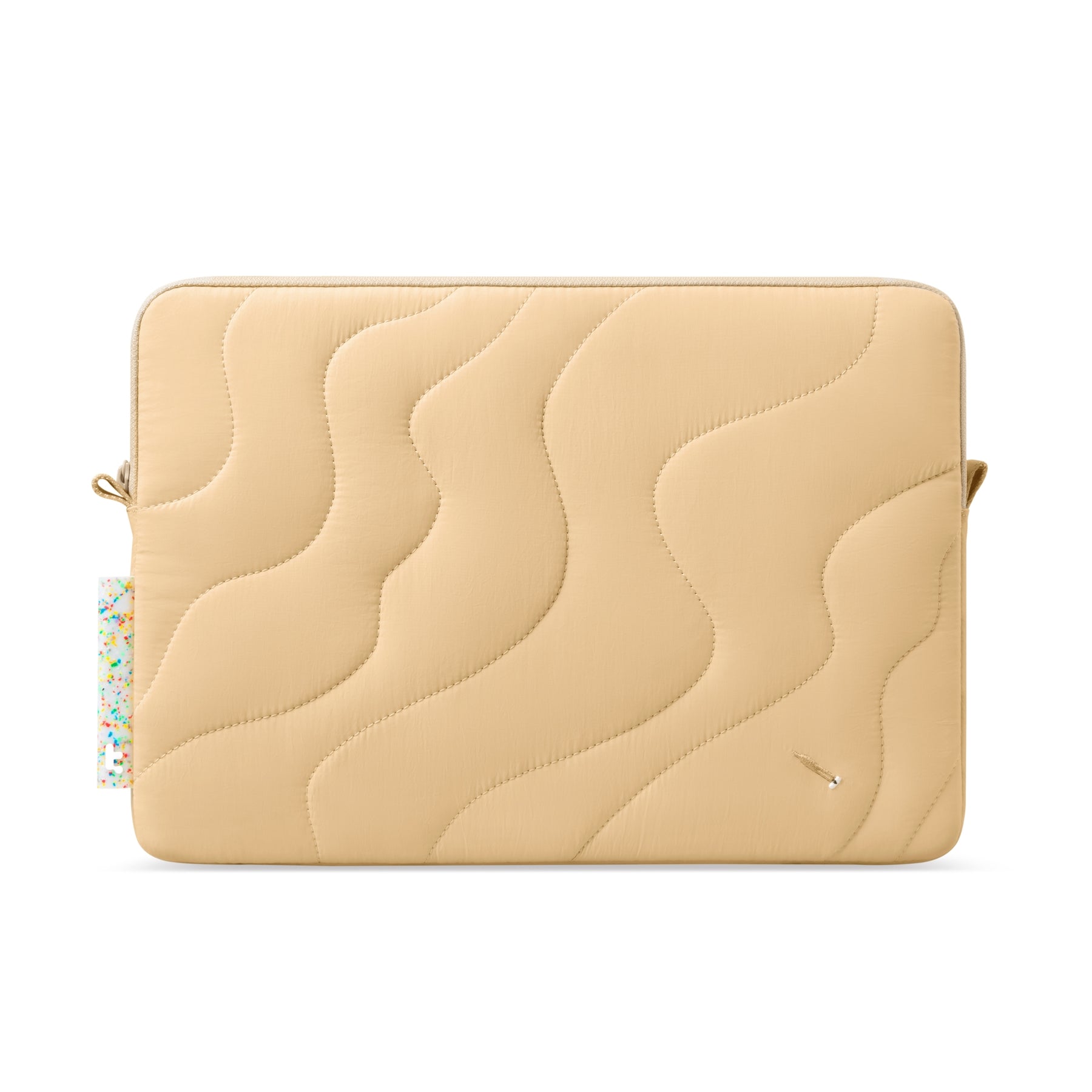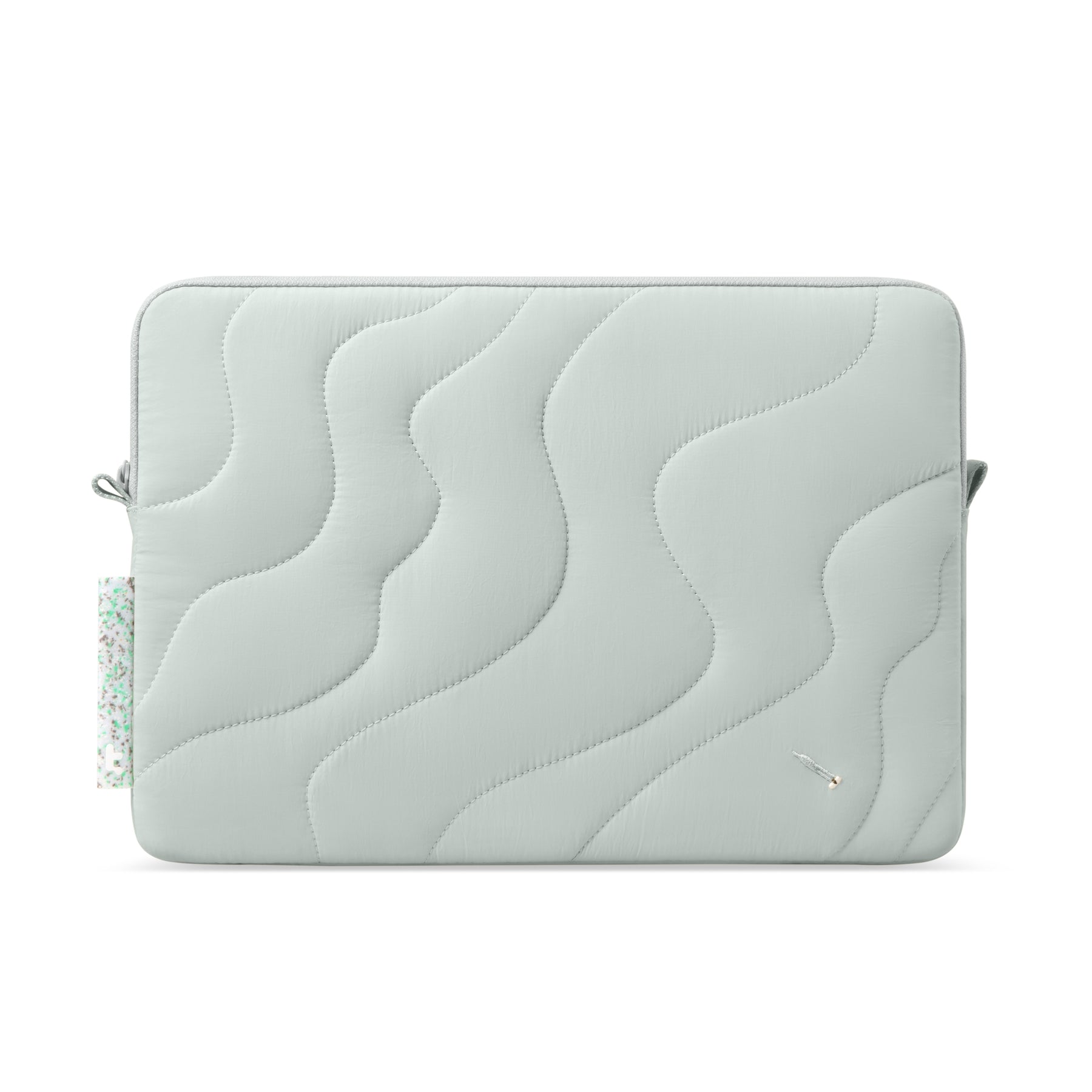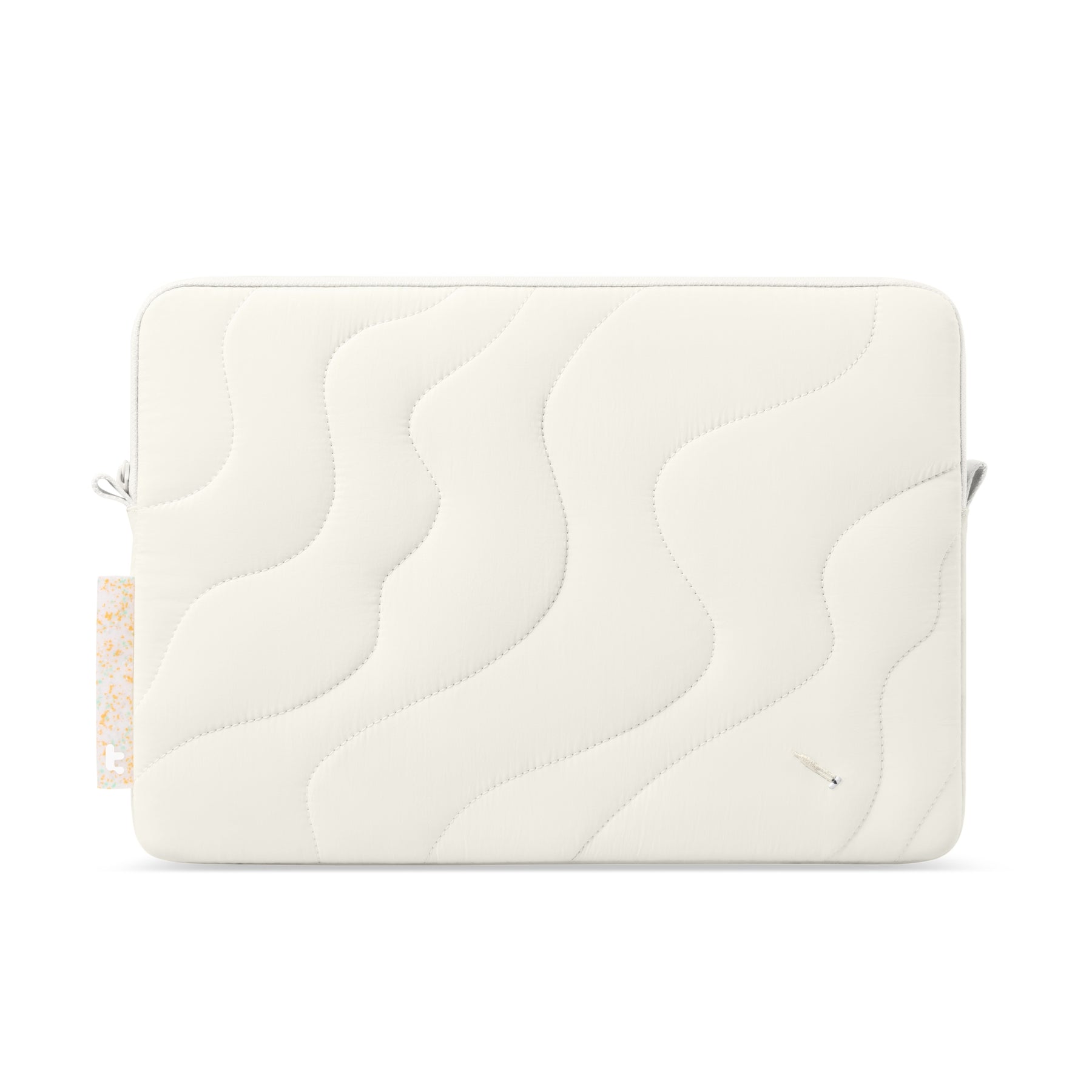 Terra-A27 Laptop Sleeve for 13-inch MacBook
The Terra Collection
Inspired by Earth's whispered tales, the Terra collection weaves human essence with the dance of the planet.

Earth-Inspired Design: The Terra-A27 Laptop Sleeve features a design inspired by nature's landscapes, blending elegance with eco-consciousness in a puffer style, ideal for MacBook users who appreciate the Earth's beauty.
Sustainable & Eco-Friendly: Over 90% of the sleeve is made from environmentally friendly materials, including recycled nylon and YKK NATULON Plus Eco-Friendly Zippers, showcasing commitment to planet preservation.
Puffy Texture & Durability: Offers a unique combination of plush softness and sturdy protection, maintaining shape while providing a snug fit for devices.
Superior Laptop Protection: Incorporates CornerArmor X4 Technology for exceptional protection against falls and shocks, crafted with eco-friendly polyester cotton and a soft velvet inner lining for extra safety.
Dual-Line Aesthetic: Features a distinctive dual-line design, echoing the serene beauty of natural sceneries.
Design Philosophy
tomtoc's new Terra Series-A27 Inspired by the beauty of nature's vast landscapes and reflects Earth's geographical wonders. Is not just about protecting digital gears, it is our deeper exploration of environmental protection. tomtoc conveys the importance of harmonious coexistence between humans and nature.
Offering Superior and Trusted Protection
The blend of eco-friendly polyester cotton fabric with a super-soft velvet inner lining emphasizes the sleeve's resilience, offering unparalleled safety for your device with Earth's tender song.

Made Over 90% Recycled Materials
More than 90% area is made of environmentally friendly fabrics, the Terra-A27 Laptop Sleeve showcases robustness and dedication to our planet's preservation. Every element, from its eco-friendly fabric to its recycled ribbon woven label, is inspired by the harmony of the planet.
Internal Dimensions - 11.97" x 8.46" x 0.61",
External Dimensions - 13.39" x 9.65" x 1.57"
Perfectly Compatible With
13-inch MacBook Air 2023-2018 (M2/A2681, M1/A2337, A2179, A1932)
13-inch MacBook Pro 2023-Late 2016 (M2/A2686, M1/A2338, A2251, A2289, A2159, A1989, A1706, A1708)
Also Fit:
12.9-inch iPad Pro M2/M1 6th/5th/4th/3rd Gen. (2023-2018) without keyboard folio
13-inch Surface Pro 9/8/X with Signature Keyboard/X Keyboard
12.4-inch Surface Laptop Go
ThinkPad X280/X270/X260/X250/X240
What's in the Box: 1 x 13-inch Laptop Sleeve
At present, tomtoc official store only supports shipment to the U.S.We have not opened logistics channels in other countries. We are committed to enabling customers in more countries to experience our products. Stay tuned!
Ship Out Time:
24-72 hours
Delivery Time:
Free Delivery: 3-7 days
Standard Delivery: 3-5 business days
Urgent Delivery: 1-2 business days
NOTE:
*Shipping times may vary depending on the item.
*Due to the coronavirus situation, delivery times may be delayed by 1-7 days in certain areas.
*For further information, please visit our shipping policy page
30-DAY RETURN
Should you purchase or receive a non-customized item directly from tomtoc.com, it is eligible for return within 30 days from the date of purchase. Kindly ensure that the item is in impeccable condition for resale.
Please note:
*For more details, kindly refer to our our Return & Exchange Page